Nicola Walker plays another detective in her latest TV series Annika, which, unlike Unforgotten, will not premiere on linear PBS but digital PBS.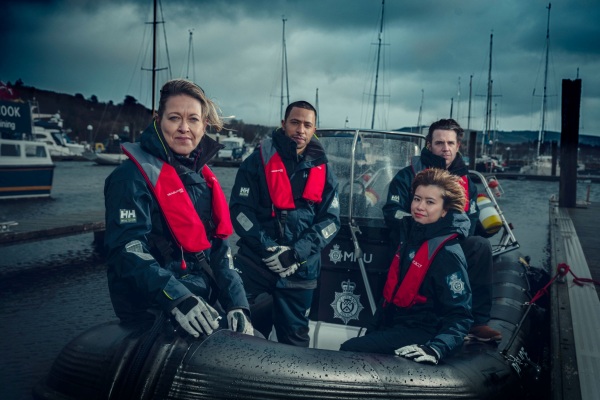 Stateside British TV fans, mark your calendars for one month from today, as Sunday, April 17, marks the US premiere of Annika, the new mystery-crime drama series starring Nicola Walker (Unforgotten, Last Tango in Halifax). But instead of airing on your local PBS station on that date, Annika will premiere on PBS Passport and the PBS Masterpiece Prime Video Channel. (The show will have a broadcast debut on PBS, but not until fall 2022.)
(For folks who might not be familiar with these two PBS offerings, PBS Passport is a benefit of being a member of your local PBS station, one that provides extended access to a digital, on-demand library of PBS programs. The PBS Masterpiece Prime Video Channel is a subscription video-on-demand channel that provides a wide range of PBS Masterpiece titles, as well as original-language, English-subtitled international shows under the Walter Presents banner.)
Based on the hugely successful BBC Radio 4 drama Annika Stranded (in which Nicola Walker performed a one-woman show for all 31 episodes), Annika follows DI Annika Strandhed (Walker), the sharp, witty, and enigmatic speedboat-driving head of Glasgow's newly-formed Marine Homicide Unit, who juggles baffling cases and a rebellious teenage daughter.
Working alongside Annika are her old colleague, DS Michael McAndrews (Jamie Sives, Guilt, Crime), who resents being passed over for the DI job but performs at full throttle as her second-in-command; DC Blair Ferguson (Katie Leung, Harry Potter, Roadkill), the forensic brains behind the unit; and DS Tyrone Clarke (Ukweli Roach, Grantchester, Humans), the new cop at the station who requested a posting with the legendary Annika.
Annika and her Marine Homicide Unit team must deal with a steady stream of murders as they fish bodies from the waters around Glasgow. Her strikingly effective M.O. is to link the crime under investigation to her obsessive reading of literature and mythology. For example, the death by harpoon in Episode 1 starts her musing about Herman Melville's Moby Dick and its ruinous quest for a white whale, which provides an oblique clue to the murderer's motive. In Episode 2, the discovery of a corpse on the boat Valkyrie has Annika linking the crime, at least in her mind, to the vessel's namesake female warrior deities. As she closes in on the fugitive killer, it suddenly occurs to her that Valkyries "don't run; they fly." (Hmm…)
As with the radio drama, the TV drama also features Annika addressing the audience directly — breaking the fourth wall to confide her thoughts directly with viewers, a point of departure from other detective dramas.
Costarring in the six-episode series are Silvie Furneaux (Vigil, Limbo) as Morgan, Annika's daughter, and Paul McGann (Luther, Doctor Who) as Morgan's therapist, Jake Strathearn, who develops into something of a soul mate for single mom Annika.
Annika is a UKTV Original Production by Black Camel Pictures in co-production with MASTERPIECE and in association with All3Media International and Screen Scotland. The executive producers are Nicole Fitzpatrick, Jennifer Armitage, Susanne Simpson, David Swetman, Philippa Collie Cousins, and Arabella Page Croft. The producer is Kieran Parker. Created and written by Nick Walker, the series' writers are Lucia Haynes and Frances Poet, and the directors are Philip John and Fiona Walton.
__________________
As an affiliate of Amazon and other companies, ads & affiliate links on this blog allow us to earn income from qualifying actions and purchases (at no extra cost to you).

Annika: Nicola Walker Detective Drama to Premiere in the US on PBS Digital Channels