Netflix has announced that Regé-Jean Page will narrate Surviving Paradise: A Family Tale, the streamer's new nature documentary, which premieres next month.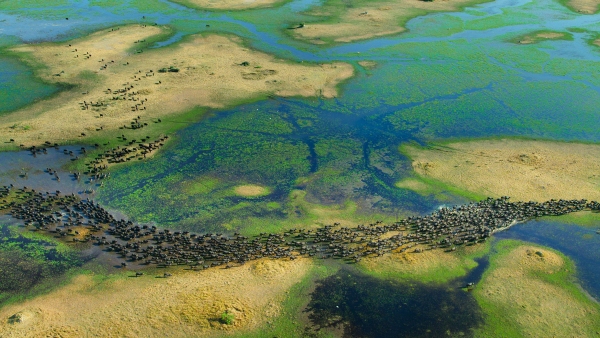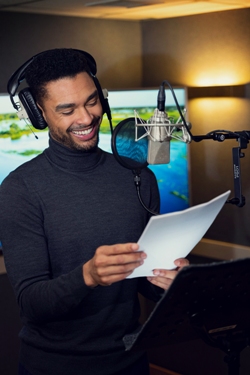 In Surviving Paradise: A Family Tale, fans of Netflix's Bridgerton won't be able to see Regé-Jean Page (pictured), a breakout star from the hit show's first season, but viewers will be able to hear the dulcet tones of his voice, as the actor is set to narrate the 78-minute nature documentary.
Surviving Paradise: A Family Tale explores the Okavango Delta, a vast oasis isolated from the rest of the world by the unforgiving Kalahari Desert in Botswana. It is also a refuge, built and maintained daily by its inhabitants; in return, it caters for their every need. While big cats may appear to reign here, the reality is that the fate of every creature, great and small, is intertwined.
This film explores the blueprints for building the perfect world, managing it sustainably, and maintaining it — despite extremes of drought, famine, and flood. Most crucially, it spotlights those passing the secret formula on to their descendants, who will find it harder than ever before to keep their Eden intact.
A project of Bristol, UK-based Wild Space Productions, the documentary is directed and produced by Renee Godfrey and co-directed by Matt Meech, who also serves as editor. The Director of Photography is Brad Bestelink. James Honeyborne is the Executive Producer.
Surviving Paradise: A Family Tale, A Netflix Documentary, launches globally on Thursday, March 3, exclusively on Netflix. (You can set a reminder for it now.)
__________________
As an affiliate of Amazon and other companies, ads & affiliate links on this blog allow us to earn income from qualifying actions and purchases (at no extra cost to you).

Surviving Paradise: A Family Tale: Regé-Jean Page to Narrate New Netflix Nature Documentary