Ovation TV's Mystery Alley has hit a milestone: 600 hours of content, all available free to viewers in the US. Go watch you some! 🙂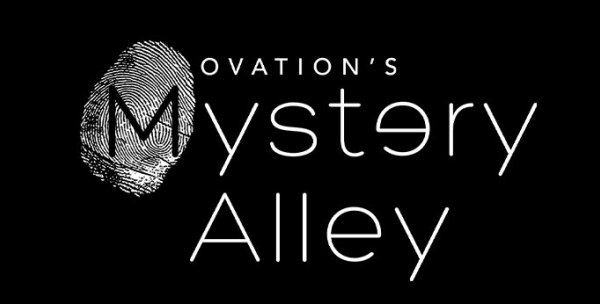 Ovation TV launched Mystery Alley a little more than a year ago, and since then has grown the brand beyond its initial Saturday night linear destination on the network (available via cable and satellite) to its own FAST (free, ad-supported TV) channel that most viewers in the US can access.
Mystery Alley is currently available as a FAST channel on Plex, DistroTV, and Freebie.tv, and through the Ovation NOW app on Roku, iOS, Apple TV, and Android.
Programs on Mystery Alley include TV series and films from the UK and Canada, as well as from Down Under. Here are the titles that are free to watch on Mystery Alley right now:
TV Series
The Bletchley Circle — The most recent addition to Mystery Alley is this mystery-crime drama series about four women, former Bletchley Park code-breakers during WWII, who reunite and put their skills to work to find a serial killer in 1952 (in Season 1).
The Blue Rose — A contemporary, smart investigative drama from New Zealand in which the lowly back-room office staff join forces to fight for justice in a corrupt corporate world.
The Code — A conspiracy thriller set in the Australian outback that kicks off with a truck accident that causes a political scandal.
Crossing Lines — This drama sees a special crime unit investigate serialized crimes that cross over European borders and hunt down criminals to bring them to justice.
The Fall — A psychological thriller that examines the lives of two hunters: one a serial killer who preys on victims in and around Belfast, Northern Ireland, the other a female detective drafted from the London Metropolitan Police to catch him.
Hooten and the Lady — An adventure drama series that follows a British Museum curator who teams up with a charismatic, roguish American adventurer in a series of global treasure-hunting escapades.
The Hour — A behind-the-scenes drama and espionage thriller set in Cold War-era England that centers on a journalist, a producer, and an anchorman for an investigative news program.
King — A drama about a veteran police officer who gets promoted to head of the Major Crimes Task Force in Toronto after her predecessor has a breakdown on television.
McCallum — A mystery series that follows a team of brilliant pathologists who help the dead tell their stories from within the morgue at St. Patrick's Hospital in London's East End.
Midsomer Murders — Based on Caroline Graham's "Midsomer Murders" novels, this series follows the efforts of a DCI and his DS sidekick to solve crimes that occur in the wealthy, isolated English county of Midsomer.
Murdoch Mysteries — Based on Maureen Jennings's "Murdoch Mysteries" novels, this series sees Detective Murdoch use up-and-coming forensics techniques and an unconventional approach to solve the challenging murder cases that arise in late 1890s and early 1900s Toronto.
Rebus — Based on Ian Rankin's "Inspector Rebus" novels, this series follows the exploits of DI John Rebus, who solves grisly crimes on the streets of Edinburgh.
Remedy — This drama goes beyond the OR and ER with "upstairs/downstairs" points of view behind the scenes of Toronto's Bethune General Hospital.
Republic of Doyle — This dramedy follows a father-and-son pair of private investigators in the sleepy port city of St. John's, Newfoundland.
Secret State — In this mystery-thriller inspired by Chris Mullins's novel A Very British Coup, an industrial accident kills numerous people in Teesside in the north of England, which raises many questions and leads to the discovery of a conspiracy within the UK political system.
The Strange Calls — In this Aussie comedy series, the new night duty desk officer in Coolum Beach finds himself investigating strange, supernatural occurrences.
Sue Thomas F.B. Eye — This light Canadian-American crime drama follows a deaf woman who works at the FBI.
The Village — This epic drama charts the turbulent times experienced by one English village throughout the 20th century.
Films & Specials
Another Life (2001)
Frankie Drake Mysteries: Music at Midnight (2021 special)
House on Haunted Hill (1959)
Little Ashes (2008)
Mary Higgins Clark: All Around the Town (2002)
Mary Higgins Clark: The Cradle Will Fall (2004)
Mary Higgins Clark: Haven't We Met Before? (2002)
Mary Higgins Clark: Lucky Day (2002)
Mary Higgins Clark: Pretend You Don't See Her (2002)
Mary Higgins Clark: Try to Remember (2004)
Mary Higgins Clark: You Belong to Me (2002)
Missing (2009)
The Mystery of a Hansom Cab (2012)
Night of the Living Dead (1968)
The Scapegoat (2012)
The Shadow Island Mysteries: Last Christmas (2010)
The Shadow Island Mysteries: Wedding For One (2010)
For more information about Ovation TV's Mystery Alley, visit https://www.ovationtv.com/collections/mystery-alley/.
__________________
As an affiliate of Amazon and other companies, ads & affiliate links on this blog allow us to earn income from qualifying actions and purchases (at no extra cost to you).

600 Hours of Free Content Available on Ovation TV's Mystery Alley