Netflix has set the global premiere date and released the official trailer for The House, a new stop motion animation dark comedy series.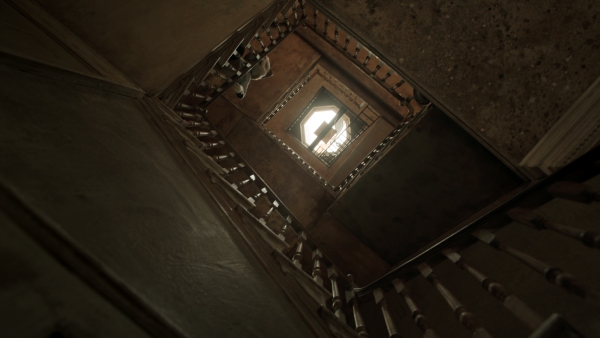 The trailer for The House did exactly what it was supposed to do: Intrigue me and pique my interest, so much so that I set a reminder for it in my Netflix account. (It's on the dark side, so it won't be like Wallace and Gromit or Shaun the Sheep, two of my favorite stop motion animation series, but that doesn't mean I won't laugh heartily if it's funny.)
The House is an eccentric dark comedy about a house, featuring three surreal tales of the individuals who made it their home. Voicing the characters is a top-notch cast of British acting talent, including Claudie Blakley (Manhunt), Helena Bonham Carter (The Crown), Stephanie Cole (Still Open All Hours), Matthew Goode (A Discovery of Witches), Mia Goth (Suspiria), Mark Heap (Upstart Crow), Paul Kaye (Vera), Miranda Richardson (Good Omens), Will Sharpe (Giri/Haji), and Susan Wokoma (Chewing Gum), amongst others.
"Chapter One" is set in the 1800s and sees impoverished Raymond (Matthew Goode) meeting a mysterious benefactor who promises to restore both him and his family to their former status. The family soon learns, though, that wants and desires may not always lead you where you expect.
Set in the present day, "Chapter Two" centers on a harassed property developer, who tries to make a quick sale from a renovation. However, some eerie unexpected guests have other plans and become the catalyst to a more personal transformation.
And in the near future-set "Chapter Three," the house survives a hugely changed landscape. Young landlady Rosa (Susan Wokoma) is determined to stay in her beloved, crumbling house and restore it to its former glory. But change, inevitably, is coming.
The three-episode anthology series, produced by Nexus Studios, is directed by the leading voices in independent stop motion animation, including Emma de Swaef and Marc Roels, Niki Lindroth von Bahr, and Paloma Baeza.
The House, a Netflix Original series, premieres globally on Friday, January 14, exclusively on Netflix. (You can set a reminder for it now.)
__________________
As an affiliate of Amazon and other companies, ads & affiliate links on this blog allow us to earn income from qualifying actions and purchases (at no extra cost to you).
Share this post/page.

The House: Netflix Sets Premiere Date for Surreal Animated Dark Comedy Series