Netflix released today the official trailer for Stay Close, its latest series collaboration with best-selling author Harlan Coben.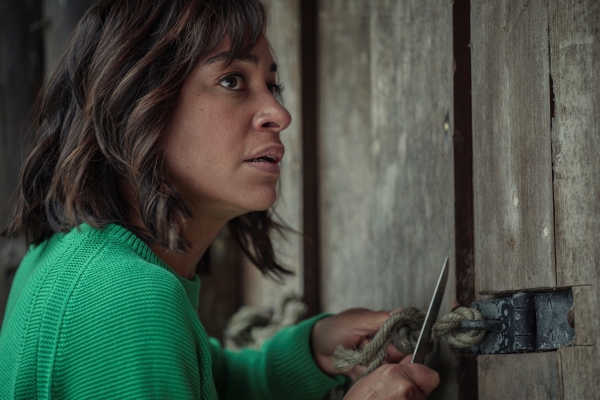 Adapted from Coben's #1 New York Times best-selling novel of the same name, the UK-set Stay Close follows three key characters whose dark secrets resurface, setting off a chain of events that threatens to destroy their lives.
In the lead roles are Cush Jumbo (The Beast Must Die, The Good Fight, The Good Wife) as Megan Pierce, a working mother of three; Richard Armitage (The Stranger, Berlin Station, MI-5) as Ray Levine, a once-promising documentary photographer, now stuck in a dead-end job pandering to celebrity-obsessed rich kids; James Nesbitt (Bloodlands, Cold Feet, Lucky Man) as Michael Broome, a detective who's unable to let go of a missing person cold case; and Sarah Parish (Bancroft, Medici, Atlantis) as Lorraine Griggs, an old friend of Megan who delivers some shocking news that causes the past to come back and haunt Megan, Ray, and Michael — threatening to ruin their lives and the lives of those around them.
It all kicks off when a man disappears 17 years to the day (night, actually) after another man vanished, setting off a chain reaction in the lives of people connected to both men.
Additional cast members include Eddie Izzard (Hannibal) as Harry, a small-town lawyer who has been like a father figure to Megan over the years; Jo Joyner (Shakespeare & Hathaway: Private Investigators) as Erin Cartright, a quick-witted, highly-observant police detective and Broome's ex-wife; Daniel Francis (Small Axe) as Dave Shaw, a doting father to his three children and fiancé of Megan; Bethany Antonia (Get Even) as Kayleigh Shaw, Megan and Dave's eldest daughter; Rachel Andrews (Butcher Boy) as Bea, Kayleigh's best friend; Poppy Gilbert (The Pale Horse) and Hyoie O'Grady (Mayday) as Barbie and Ken, a seemingly sweet young couple; and Andi Osho (Line of Duty) as Simona, a retired ex-army sergeant who's now pregnant with her first child.
Stay Close, a Netflix Original series, premieres globally on December 31, exclusively on Netflix. (You can set a reminder for it now.)
__________________
As an affiliate of Amazon and other companies, ads & affiliate links on this blog allow us to earn income from qualifying actions and purchases (at no extra cost to you).
Share this post/page.

Stay Close: Netflix Drops Trailer for New Mystery Thriller Series