For fans of the British Royals, four new documentaries are premiering this month exclusively on True Royalty TV.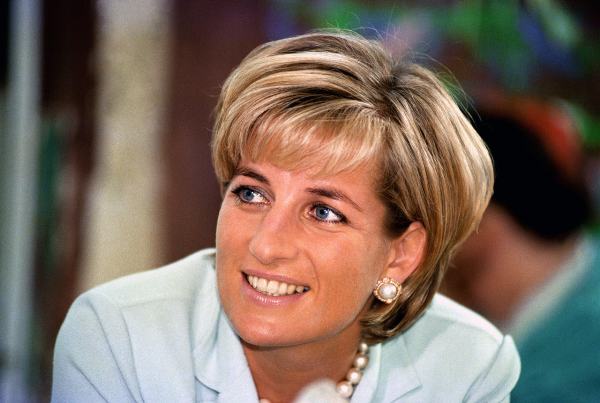 True Royalty TV, the subscription video-on-demand service dedicated to all things Royal, is debuting four new and exclusive documentaries for Royal fans this month.
The Royals Revealed: The Royal Family, Are They Worth It?
The Monarchy has long been Britain's national treasure, but in an era that increasingly values merit over birth, has the concept of a Royal Family become outdated and overvalued? In examining the true financial value of the Royal Family, this documentary attempts to answer that question. The Royals Revealed: The Royal Family, Are They Worth It? premieres in the US on Wednesday, August 4.
The Royals Revealed: Harry and Edward, Princes in Exile
This documentary explores some striking similarities between Prince Harry and Edward VIII, including their military aspirations, choice of wife, sibling rivalry, and eventual exit from Royal duties. The Royals Revealed: Harry and Edward, Princes in Exile premieres in the US on Friday, August 6.
Diana: Who Do You Think She Was?
Princess Diana would have turned 60 on July 1, but tragically she died at the early age of 36 in Paris 24 years ago, on August 31. True Royalty TV remembers her passing with this documentary, an innovative exploration of Diana's extraordinary heritage over thousands of years — which ultimately asks, "Was Diana actually more royal than the Royals?" Diana: Who Do You Think She Was? premieres in the US on Monday, August 9.
Anne: The Princess Royal at 70
On the occasion of her 70th birthday, True Royalty TV shines the spotlight on Princess Anne, the second child and only daughter of Queen Elizabeth II and Prince Philip, Duke of Edinburgh. She is 16th in the line of succession to the British throne, and has been Princess Royal since 1987. Although Princess Anne has kept a relatively low profile over the years, recently she has gained an international fan base, owing to drama series The Crown portraying her as a strong-willed woman often overshadowed by her brothers. An intimate portrait filmed throughout lockdown, Anne: The Princess Royal at 70 premieres in the US on Sunday, August 15.
This is the first time we're covering programming offered by True Royalty TV, so here's a bit of info about it:
True Royalty TV is the world's first and only subscription TV channel for folks around the world who are Royal super-fans (currently numbering around 150 million people). Called "Netflix for Royalty" by Vanity Fair, the SVOD service carries a constantly-refreshed offering of more than 450 quality titles about Royalty today, from both around the world and throughout history.
It's available in US, Canada, Australia, New Zealand, Ireland, and the UK, and can be watched on your telly, tablet, or mobile device. In the US, True Royalty TV is now available via Amazon Prime Video Channels, where you can test drive the channel with the 7-day free trial before the $5.99/month subscription fee kicks in. It's also available at the same subscription cost via The Roku Channel Store, Comcast Xfinity, Cox, Contour, Sling, Apple TV, Google Play, and Amazon Fire TV, as well as directly through www.trueroyalty.tv.
__________________
As an affiliate of Amazon and other companies, ads & affiliate links on this blog allow us to earn income from qualifying actions and purchases (at no extra cost to you).

Share this post/page.

True Royalty TV to Premiere Four US Exclusive Documentaries in August