How can you stream mystery titles from BritBox in the US for free? With Pluto TV!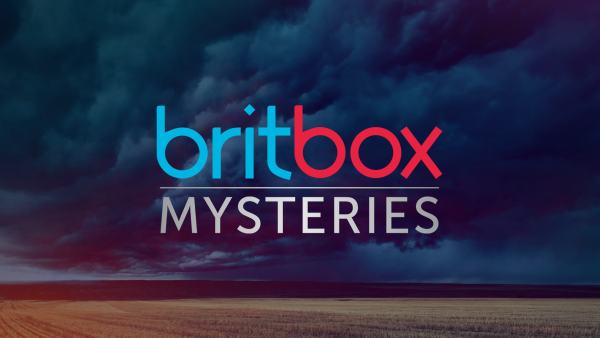 Pluto TV, the international advertising-supported video-on-demand (AVOD) channel owned by ViaconCBS, regularly adds new channels to its offerings — and some of them are made for fans of British TV.
The latest one to be added is the BritBox Mysteries channel, located on channel 387 on the Pluto TV live TV "dial." Shows currently available include earlier seasons of newer mystery programs, such as crime dramas Bancroft and From Darkness and  Season 1 of the hit mystery series McDonald & Dodds, as well as older series, including detective drama Dalziel & Pascoe, forensic mystery series Silent Witness, and crime thriller Whitechapel.
The BritBox Mysteries channel joins Pluto TV's other British-centric live TV channels, which include:
channel 154 — British TV (Doc Martin, Jekyll and Hyde, Monarch of the Glen, etc)
channel 221 — Sky News
channel 385 — Midsomer Murders

channel 387 — BritBox Mysteries

channel 532 — Doctor Who Classic
channel 609 — BBC Food (Hairy Bikers' Best of British, Rachel Khoo's Cosmopolitan Cook, etc.)
channel 610 — BBC Home (Bang On Budget, DIY SOS: The Big Build, etc.)
channel 621 — Antiques Roadshow UK
You can find more British TV programs, as well as films, on others of Pluto TV's live TV channels, such as the award-winning Ramsay's Kitchen Nightmares (the UK precursor to the US series Kitchen Nightmares) on Food TV (channel 601) and the home makeover program Build a New Life in the Country on Pluto Home (channel 611).
Of Pluto TV's two streaming options — Live TV and On Demand — Live TV lets you stream a channel's scheduled programs as they are run, and then switch to another channel to watch something different, like watching linear broadcast or cable TV. On Demand lets you stream what you want, when you want, as long as it's available on Pluto TV.
(Note that as Pluto TV continues to add channels, the channel numbers of certain channels may change. For example, when the Midsomer Murders channel was first launched, it was on channel 513.)
__________________
As an affiliate of Amazon and other companies, ads & affiliate links on this blog allow us to earn income from qualifying actions and purchases (at no extra cost to you).

Share this post/page.

BritBox Mysteries: New Free Streaming Channel Has Landed on Pluto TV US