BritBox has set the North American premiere date for the critically-acclaimed drama Time, starring Sean Bean and Stephen Graham.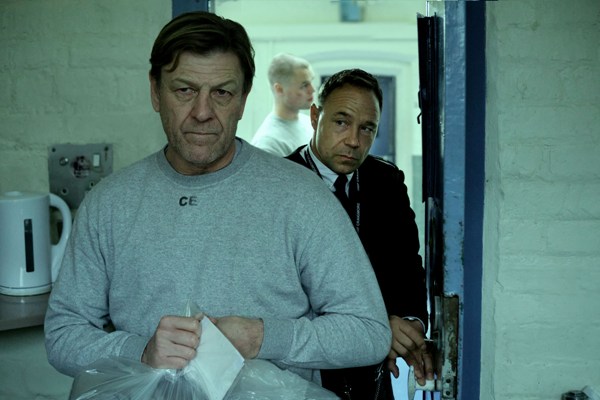 Written by BAFTA winner Jimmy McGovern (Moving On, The Street, Cracker) and starring BAFTA winner Sean Bean (Broken, Game of Thrones, Sharpe) and Royal Television Society, UK award winner Stephen Graham (The Virtues, Line of Duty, Boardwalk Empire), Time is a powerful depiction of prison life and a raw study of punishment and penitence.
A BritBox Original series, Time premieres in North America on Tuesday, August 17, exclusively on BritBox and its apps and digital channels, including BritBox on Amazon Channels.
The three-part drama centers on two men: Mark Cobden (Sean Bean) and Eric McNally (Stephen Graham).
Mark is a husband and a father, seemingly like any other — except he's responsible for the death of an innocent man. Tortured by visions of his victim, Mark welcomes his four-year sentence as penance for his crime. However, as a former teacher, he is an easy target for the ruthless prison residents.
Working at the understaffed and tension-filled prison is Eric, a dedicated officer who does his best to protect those in his charge. But when a dangerous convict threatens to hurt someone Eric loves, this honest man is faced with an impossible choice.
An inmate and an officer, two ordinary men, both trapped by mistakes that any one of us could have made. Can Mark find the forgiveness he deserves? And does Eric have any choice but to betray his ideals?
Time costars include Aneurin Barnard (Cilla), Siobhan Finneran (Downton Abbey), Sue Johnston (Waking the Dead), Cal MacAninch (The Victim), James Nelson-Joyce (Little Boy Blue), and Hannah Walters (Whitechapel), amongst others.
__________________
As an affiliate of Amazon and other companies, ads & affiliate links on this blog allow us to earn income from qualifying actions and purchases (at no extra cost to you).

Share this post/page.

Time: BritBox Sets North American Premiere Date for Gripping Drama