British Cold War miniseries Summer of Rockets is set to join KCET's Tuesday night lineup.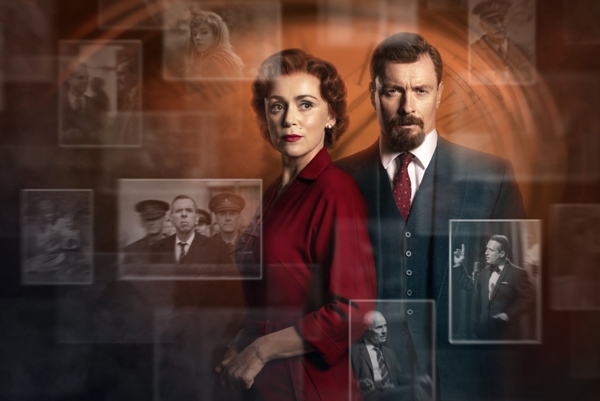 Written and directed by Stephen Poliakoff (Close to the Enemy, Dancing on the Edge), Summer of Rockets follows a family caught up in the tensions of the Cold War during the summer of 1958 in England — a semi-autobiographical story based on Poliakoff's childhood and his father, Alexander Poliakoff.
The six-episode period drama stars Keeley Hawes (The Durrells in Corfu, Bodyguard), Linus Roache (Vikings, Law & Order), Timothy Spall (Mr. Turner, The Heist at Hatton Garden), and Toby Stephens (Lost in Space, Black Sails).
In the series, a Russian-born Jewish inventor (Stephens) living in England is given a secret mission by MI5 and asked to use his expertise to contribute to western Cold War efforts. Following the tensions of the Space Race and the first hydrogen bomb test, his work plays a part in the emergence of the modern world.
Costars include Lily Sacofsky (Sanditon), Gary Beadle (Small Axe), Toby Woolf (The Last Post), Lucy Cohu (Cobra), Mark Bonnar (Shetland), and Claire Bloom (Doc Martin).
Summer of Rockets premieres on KCET in Southern California on Tuesday, June 1, at 9 PM PT. New episodes will debut weekly through July 6.
__________________
As an affiliate of Amazon and other companies, ads & affiliate links on this blog allow us to earn income from qualifying actions and purchases (at no extra cost to you).

Share this post/page.

Summer of Rockets: Cold War Miniseries Set to Air on KCET