Acorn TV announced today its commission with Acorn Media Enterprises of Signora Volpe, a new detective drama from Route 24 starring Emilia Fox.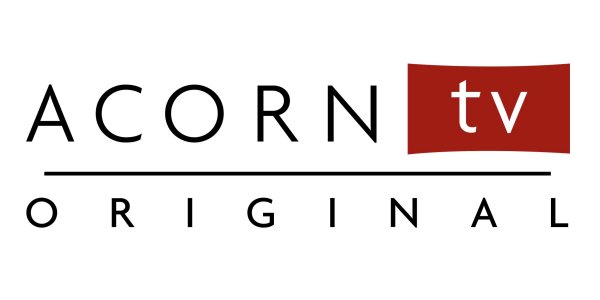 Created in the best tradition of British amateur detectives but with a distinctly contemporary, European twist, Signora Volpe stars Emilia Fox (Silent Witness, Delicious) as Sylvia, a disillusioned British spy-turned-detective in the beautiful heart of Italy. Consisting of three feature-length contemporary mysteries written by Rachel Cuperman and Sally Griffiths (both of Midsomer Murders), the series costars Tara Fitzgerald (Belgravia, Game of Thrones) as Sylvia's sister, Isabel.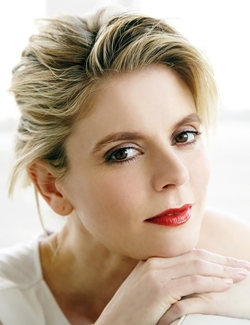 To the casual observer, there's nothing remarkable about Sylvia. An intelligent, confident woman, Sylvia tends to keep quiet about her formidable linguistic abilities, impressive knowledge of weaponry, and skills as a markswoman. Questions about her professional life are met with ho-hum answers about an unspectacular career in the Civil Service — which is only very slightly true because, until recently, Sylvia was a high-ranking British spy.
Though Sylvia has spent years as a top MI6 operative, she's lost her faith in the Service when she heads off to visit her sister. Isabel lives in the beautiful village of Panicale in Umbria, where she is preparing for the wedding of her daughter, Alice. When Alice's fiancé disappears and a dead body is found near his house, Sylvia becomes involved in a murder investigation — taking it upon herself to solve the crime, reconnecting with her family along the way, and ultimately deciding not to return to her old life in grey, rain-soaked England.
As she starts her new life in Italy, Sylvia finds that trouble follows her wherever she goes. Motivated by her passion for justice, instinct for adventure and, as others point out, sheer nosiness and determination to prove herself right, Sylvia soon gets embroiled in further compelling crimes and mysteries. Though it seems an earthly paradise, Umbria proves to be a place where lust, greed, and hatred flourish as readily as in the seamiest city backstreets.
Said Emilia Fox:
"Ever since first reading Rachel and Sally's superb script of Signora Volpe I have been so excited about playing Sylvia. She is such an interesting and complex character, and the writing is fantastic. I have thoroughly enjoyed working with Route 24 to develop the series and am thrilled to have such great directors, producers, cast and crew on board this exciting new production."
The executive producers are Rachel Cuperman and Sally Griffiths, Marc Samuelson and Josie Law for Route 24, Catherine Mackin for Acorn Media Enterprises, Emilia Fox, and Dudi Appleton. Appleton (Silent Witness) will direct the first 90-minute episode, with Mark Brozel (Humans) directing the second and third feature-length stories. Patricia Rybarczyk (The Last Bus) is producing. Cristina Giubbetti (Domina) executive produces for Cattleya, which is providing Italian production services.
Production on Signora Volpe will begin in Italy in the beautiful Lazio and Umbria regions in May 2021.
Acorn TV has exclusive rights in North America, United Kingdom, Australia, New Zealand, and Latin America, and will feature its world premiere of Signora Volpe as an Acorn TV Original in 2022.
Stay tuned for updates.
__________________
As an affiliate of Amazon and other companies, ads & affiliate links on this blog allow us to earn income from qualifying actions and purchases (at no extra cost to you).

Share this post/page.

Signora Volpe: Acorn TV Commissions Detective Drama Starring Emilia Fox