The beauty of Ireland's landscape belies one woman's horrors and eventual murder, as chronicled in the chilling Irish docuseries Secrets of a Psychopath.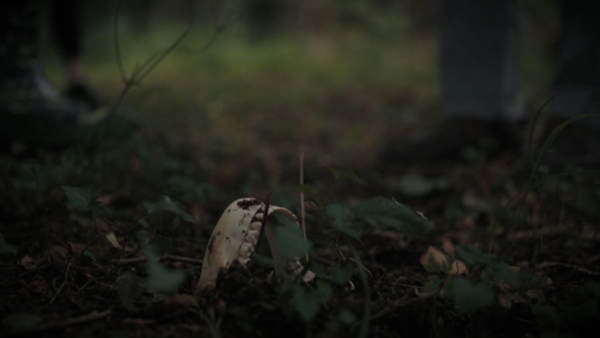 Secrets of a Psychopath is a riveting docuseries that delves into the police investigation that led to the most complex murder case to be tried in court in Irish criminal history.
Narrated through the first-hand accounts of experts, observers, and investigative, courts and legal affairs journalists who reported on the case as it happened, the three-part program explores the many coincidences, twists, and turns of the investigation, which uncovered an obsessive and unconventional relationship that ultimately ended in tragedy.
September 2013. Anglers pull up a series of items from the Vartry Reservoir in Roundwood, Wicklow, including clothing, face masks, and arm and leg restraints. A few days later, a jawbone and other human remains are found less than 12 miles away in Cruagh Wood in Killakee, in the foothills of the Dublin Mountains. Many young women went missing from this area in the 1990s, so the question is: Are these the remains of one of those women?
Elaine O'Hara went missing in August 2012. Although the police investigated her disappearance, her family believed she had drowned, likely from suicide. But the reality of what had happened to her was far worse than they ever could have imagined.
With the remains confirmed to be those of Elaine, An Garda Síochána, the Irish police force, launch a murder investigation in September 2013 that involves 20 full-time Gardaí from three stations. Bit by bit, they piece together a picture of Elaine's life from the mid-2000s through her disappearance in 2012 — gathering details from hundreds of lines of inquiry, including those related to her dark and disturbing text messages, web history and computer files, witness statements, 5,000+ hours of CCTV footage, and forensic analyses of numerous physical items and digital devices.
What they learn is that Elaine, a mentally-fragile childcare worker with a deeply-troubled past, wanted nothing more than to become a teacher, to be a mother, and to be loved. They also discover that she had been in a sexual relationship, one involving bondage, domination, submission and more, with a bloodthirsty psychopath who had been systematically manipulating and grooming her and psychologically, physically, and emotionally torturing her to fulfill his own evil, sadistic fantasies. But who is he?
Once the Gardaí identify the man they believe murdered Elaine, they must come up with solid evidence so they can charge their prime suspect and the prosecutor can present a case that will stand up in court.
Nearly a year and a half after the start of the Elaine O'Hara murder investigation, the trial of the accused killer begins. Lasting nine weeks, it is also the longest trial in Irish criminal history, as well as one of the most, if not the most, high-profile trial the country has ever seen. Whether justice is served comes down to the jury…
What viewers are made privy to in Secrets of a Psychopath is disturbing stuff — the perpetrator's obsession, the victim's pleas, all of it. The story is also gripping, from the sordid aspects, to the intricate work done by the Gardaí in piecing together all the pieces of the murder puzzle to catch Elaine's killer and to give the prosecution what they needed to present an airtight case. But the fact that the heinous crime ever happened and the homicide case even existed for them to investigate is simply shattering.
A Peninsula Television production for CBS AMC Networks UK Channels Partnership, Secrets of a Psychopath premieres in the US and Canada in its entirety on Tuesday, March 23, exclusively on Sundance Now and its digital channels, including Sundance Now on Amazon Channels and the AMC+ streaming bundle.
__________________
As an affiliate of Amazon and other companies, ads & affiliate links on this blog allow us to earn income from qualifying actions and purchases (at no extra cost to you).

Share this post/page.

Secrets of a Psychopath: Chilling Irish True-Crime Docuseries Set for US & Canada Premiere