Acorn TV has announced the second season renewal for its popular, Emmy®-nominated crime drama series Queens of Mystery.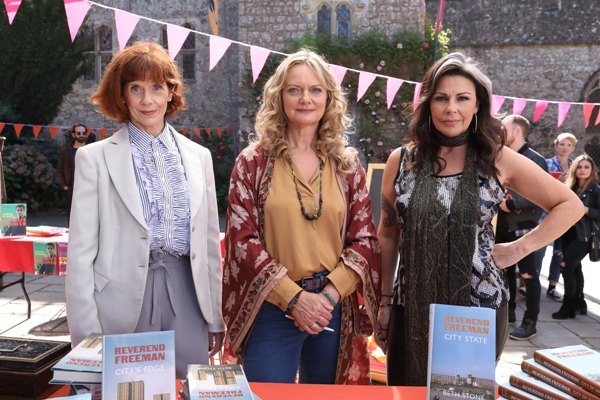 Created and written by Julian Unthank (Doc Martin, New Tricks), Series 2 of Queens of Mystery went into production on March 1, 2021, in Kent in South East England, with returning cast members Julie Graham (The Bletchley Circle, Shetland, Penance), Sarah Woodward (The Pale Horse, The Politician's Husband) and Siobhan Redmond (The Nest, Unforgotten), and Florence Hall (The Princess Switch: Switched Again) joining the cast as Matilda Stone.
Nominated for a Primetime Emmy® Award for Juliet Stevenson's wry narration, Queens of Mystery follows a young female detective and her three mystery writing aunts, who believe their knowledge of crime fiction makes them perfectly qualified to help her solve whodunit-style murders in their home of Wildemarsh.
The new mysteries in Series 2 (3×90′ or 6×45′) will continue the wickedly offbeat, Amélie-esque style of contemporary murder mystery stories, once again featuring bold visuals, quirky characters, fast-paced dialogue, and darkly comic murders.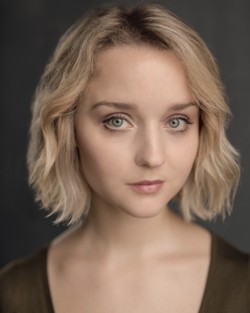 "Sparring with Death"
When Matilda (Florence Hall) investigates a murder at Wildemarsh Wellness Retreat, she finds several people with distinctly ill-intentions towards each other. A second death leads Matilda to uncover a heart-wrenching tragedy, waiting to be avenged.
"The Modern Art of Murder"
A body is discovered at the opening of a new art gallery where her Aunt Cat (Julie Graham) is exhibiting. Matilda's interviews of the suspects don't paint a pretty picture, but after a second murder at the gallery she starts to realize there's more to them than meets the eye.
"The Raven"
Matilda investigates what appears to be a robbery, with clues reminiscent of her own mother's disappearance — and then Aunt Jane (Siobhan Redmond) finds a body and the case becomes a murder. But as Matilda searches for the identity of the killer, there are other parties, much closer to home, who would prefer that Matilda not disturb too many secrets.
Also returning for Series 2 are Andrew Leung (Quiz) as the dashing Dr. Daniel Lynch; Rebecca Grant (Holby City) as Daniel's girlfriend, Natasha; Michael Elcock as Police Constable Terry Foster, who has long been in love with Matilda; and Martin Trenaman (The Inbetweeners) as the dry Inspector Derek Throne.
Julian Unthank and Matthew Thomas (Marcella, Agatha Raisin) are penning the new series, which has Oscar® nominee and BAFTA® winner Ian Emes (Goodie-Two-Shoes) returning as lead director and Theresa Varga (Secret Life of Boys) joining as 2nd director.
Sly Fox Productions' Linda James and Savannah James-Bayly are producing with Tim Vaughan as associate producer. Also returning from the filmmaking team are Paul Englishby (Luther, The Witness for the Prosecution) as composer and Charlie Knight (The Bodyguard, Ted Lasso) as costume designer. The director of photography is Sarah Bartles-Smith (Call the Midwife), the production designer is Maria Dagher (The Covenant), and the hair and make-up designer is Lisa Halstead (Back).
Acorn TV has all global rights to the series and will premiere it as an Acorn TV Original Series in the United States, Canada, United Kingdom, Australia, New Zealand, Portugal, Spain, and Latin America. Acorn Media International is distributing in all other territories.
Stay tuned for updates.
__________________
As an affiliate of Amazon and other companies, ads & affiliate links on this blog allow us to earn income from qualifying actions and purchases (at no extra cost to you).

Share this post/page.

Queens of Mystery: Acorn TV Renews Popular Crime Drama for Second Series