A Welsh police team's dedication to solving two decades-old cold cases and provide justice for the victims and their families is at the heart of The Pembrokeshire Murders.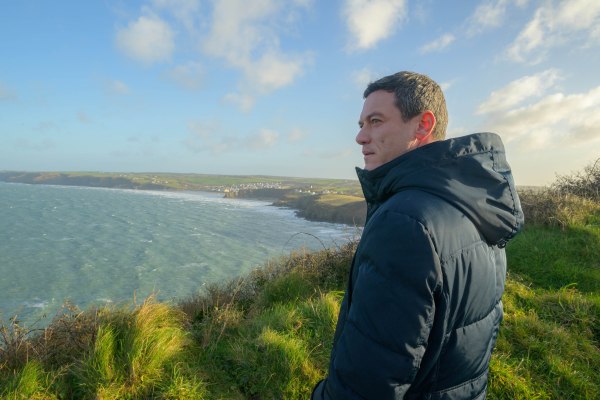 Written by Nick Stevens (In Plain Sight), The Pembrokeshire Murders centers on Operation Ottawa, the codename of the reopened investigations into two unsolved doubled murder cases in Pembrokeshire, Wales, that had plagued the Dyfed-Powys Police for two decades.
Luke Evans (The Alienist, Fate of the Furious, Beauty and the Beast) leads the cast of The Pembrokeshire Murders as Detective Chief Superintendent Steve Wilkins, the Deputy Head of the Criminal Investigation Department (CID) and the Senior Investigating Officer (SIO) who reopened the two seemingly unconnected cases from the 1980s.
The three-part limited series is based on the book Catching the Bullseye Killer, the factual account written by Wilkins with ITV journalist Jonathan Hill, who helped Wilkins with the years-long investigation. Hill is played in the series by David Fynn (Vanity Fair).
In the series opener, Steve Wilkins, recently returned to Pembrokeshire from London following his promotion to DCS, gets the authorization and a budget to re-investigate the 1985 double murder of Richard Thomas and his sister, Helen, at their farmhouse in Scoveston Park, and the 1989 double murder of Peter and Gwenda Dixon, a couple from Oxford on holiday near the coastal path in Pembrokeshire.
Members of Steve's handpicked Operation Ottawa team include DI Ella Richards (Alexandria Riley, In My Skin), DS Gareth Rees (Charles Dale, Requiem), DI Lynne Harries (Steve Meo, Gavin & Stacey), DS Glyn Johnson (Richard Corgan, In My Skin), and DC Nigel Rowe (Kyle Lima, Gavin & Stacey). They conduct their work and meetings at an old office building, away from the Dyfed-Powys Police headquarters, to ensure there are no leaks about their investigation.
From the inquiries, statements, and mounds of evidence gathered from the original investigations, Wilkins and his team connect the dots and focus on John Cooper (Keith Allen, Marcella, Robin Hood), in prison on a 16-year sentence for burglary and theft, as the murderer. They also believe he is the person who, in 1996, attacked five teenagers in a field in Milford Haven, including the rape of one girl and the sexual assault of another, so this becomes a part of Operation Ottawa, as well.
Forensic science has come a long way since the '80s, and forensic evidence is what is needed to make a case against Cooper. But the team has literally thousands of articles of evidence to sift through but only a limited budget, so Wilkins and co. must select carefully which items to send for forensic testing.
Elsewhere in Pembrokeshire, Andrew Cooper (Oliver Ryan, The Accident) lives with the scars of growing up with John as his father, while his mother, Pat (Coronation Street), lives in trepidation. Meanwhile, John Cooper is up for parole.
As the series progresses, Wilkins and his team are up against the clock to find the evidence they need before Cooper is released from prison and thus be free to kill again. They get a break in their investigation from an unlikely place: the ITV game show Bullseye. It's a key piece in their case against Cooper, but they need more. So Operation Ottawa continues — right up to John Cooper's arrest and trial.
The Pembrokeshire Murders is a compelling account of the find-a-needle-in-a-haystack work done by Wilkins and his team. And even though you know what happens to John Cooper in the end, watching how the police get their man makes for an engrossing viewing experience. That writer Nick Stevens takes the true-crime story from start to finish in just three episodes, with not an ounce of fluff, is to be applauded.
Directed by Marc Evans (Manhunt), the series features Steffan Cennydd (Hidden) as Jack Wilkins, Steve's son; Anastasia Hille (Baptiste) as renowned forensic scientist Dr. Angela Gallop; Amy Morgan (Mr Selfridge) as victim Erin Davies; Sara Gregory (Living a Lie) as victim Leanne Dauncey; Suzanne Packer (Bang) as Chief Constable Tyler; and Owen Teale (A Discovery of Witches) as prosecution lawyer Gerard Elias QC.
The Pembrokeshire Murders, a BritBox Original series, premieres in the US tomorrow, February 2, with its first episode, exclusively on BritBox and its digital channels, including BritBox on Amazon. New episodes will debut weekly.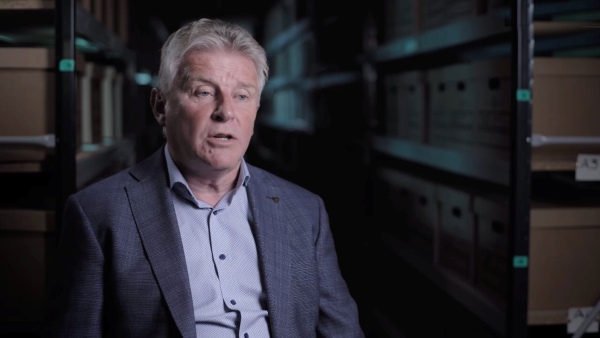 Also premiering on BritBox tomorrow is The Pembrokeshire Murders: Catching The Game Show Killer, the riveting companion documentary that features some of the real-life people who worked to solve the infamous crimes and to put serial killer and psychopath John Cooper, aka "The Bullseye Killer," away for life.
Narrated by Suzanne Packer, this one-off, hour-long program features interviews with Detective Chief Superintendent (retired) Steve Wilkins, Detective Inspector Glyn Johnson, former Detective Sergeant Gareth Rees, Dr. Angela Gallop, Gerard Elias QC, and Jonathan Hill — each of whom provides insight into the crimes, the investigative operation, and the court trial that finally brought John Cooper to justice after more than twenty years.
__________________
As an affiliate of Amazon and other companies, ads & affiliate links on this blog allow us to earn income from qualifying actions and purchases (at no extra cost to you).

Share this post/page.

The Pembrokeshire Murders: Gripping True-Crime Drama Set to Premiere in the US