Sundance Now announced today the US premiere date for the Canadian police procedural drama series The Murders.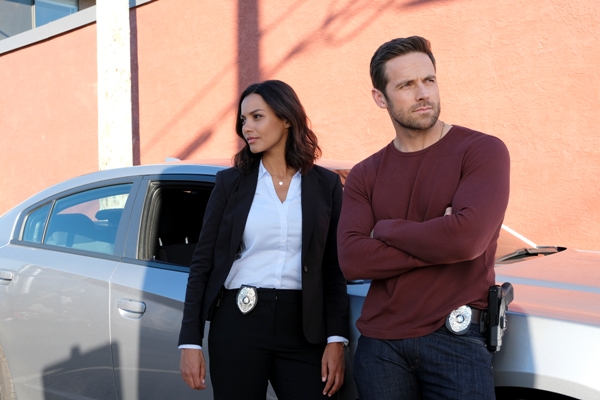 Created by Damon Vignale (The Bletchley Circle: San Francisco), The Murders is a police procedural drama that revolves around Kate Jameson (Jessica Lucas, Gotham, Melrose Place), a rookie homicide detective in Vancouver.
Kate's goal is to be a good cop like her father, a decorated Vancouver police officer killed in the line of duty. But she makes a fatal mistake on her first day by leaving her gun unattended, which results in a fellow officer's death. Now Kate is seeking redemption in each of her investigations alongside Detective Nolan Wells (Dylan Bruce, Orphan Black, Arrow) — including that of a mysterious killer with a particular obsession with Kate.
The eight-episode drama costars Terry Chen (The Expanse), Luvia Petersen (Continuum), Venus Terzo (Arrow), Laara Sadiq (The Hardy Boys).
A production of Muse Entertainment in association with Rogers Media for Canadian broadcaster CityTV, The Murders is executive produced by Damon Vignale, Jesse Prupas, Michael Prupas, Jamie Goehring, Shawn Williamson, and Jessica Lucas.
The Murders premieres in the US in its entirety on Thursday, February 4, exclusively on Sundance Now, Sundance Now on Amazon, and others of its digital channels, including the Sundance Now offering within the AMC+ streaming bundle.
__________________
As an affiliate of Amazon and other companies, ads & affiliate links on this blog allow us to earn income from qualifying actions and purchases (at no extra cost to you).

Share this post/page.

The Murders: Sundance Now Sets US Premiere Date for Canadian Cop Drama Series