Sue Perkins, the former co-host of the Great British Baking Show, is off to the Land of the Rising Sun in Japan with Sue Perkins, which KCET begins airing tomorrow.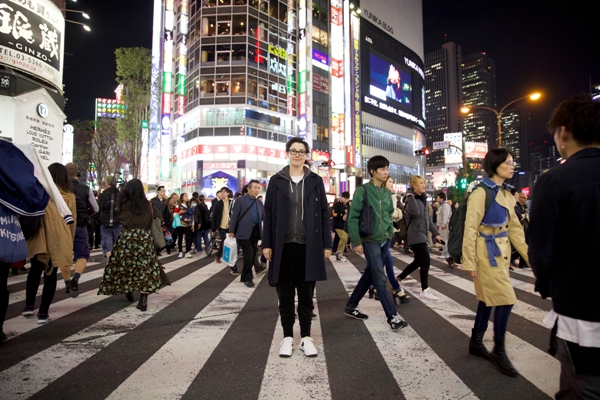 Following her filmed travels to parts of Southern Asia in The Ganges with Sue Perkins, Kolkata with Sue Perkins, and The Mekong River with Sue Perkins, comedian and actress Sue Perkins (Hitmen) heads to the northeast part of the continent in Japan with Sue Perkins.
In this two-part travelogue documentary for the BBC, Perkins travels around Japan, experiencing a nation caught between the demands of a high-tech future and the pull of a traditional past. From Tokyo's growing urban sprawl to mountainous villages in the countryside, she brings viewers closer to contemporary Japan as the country strives to find new ways to preserve ancient traditions while embracing its future.
The first part opens with Perkins beginning her journey in Tokyo, where she trains with a female sumo wrestling team, meets a family that lives with robots, attends a solo-wedding, and goes to a Pop Idol gig. She also takes part in "Hell Camp," Japan's toughest business school, located outside Tokyo. After leaving the big city, she goes forest bathing in the sacred Kii mountains of Wakayama Prefecture and later joins pilgrims at a Shinto festival.
In the second part, Sue continues her journey in Kyoto, where she meets geishas and ama divers and goes free diving for shellfish on the Ise-shima Peninsula. In Hiroshima she meets an 84-year-old survivor of the atomic bomb blast on the city, then rides the bullet train back to Tokyo, where she explores how the Japanese are finding ways to combat modern challenges, including falling marriage and birth rates and a shrinking population.
KCET debuts Part 1 of Japan with Sue Perkins tomorrow, Tuesday, December 15, at 8 PM PT, followed by Part 2 on Tuesday, December 22, at 8 PM.
If you're in KCET's Southern California viewing area but can't be in front of your TV when the episodes are airing, you can use a wifi- or mobile data-enabled digital device to stream them on YouTube TV simultaneously with the broadcasts.
(For viewers in other parts of the US, check your local listings or contact the public TV station that serves your area to find out if the program will be airing where you are.)
__________________
Ads & affiliate links on this blog allow us to earn income from qualifying actions and purchases (at no extra cost to you).

Share this post/page.

Japan with Sue Perkins: KCET Set to Air New Travelogue Documentary