A brand new season of hit Canadian comedy Letterkenny is headed to the US next month. "Pitter patter, let's get at'er."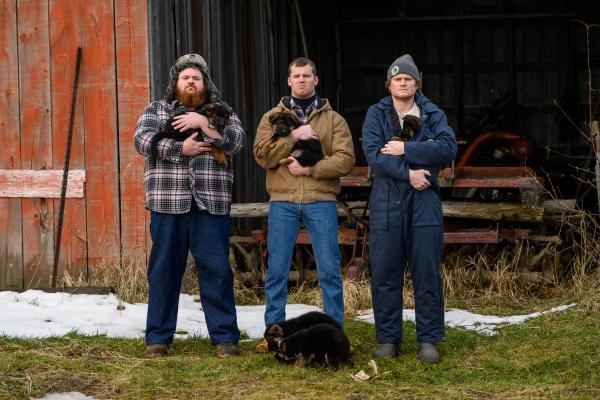 It's time to do a happy dance, my fellow Letterkenny-ites. The show will be back next month with its ninth season, just in time for the holidays. Well, almost.
The new season kicks off post-fight with Dierks (Tyler Hynes, 19-2), and the Hicks, Skids, and Hockey Players attend an American Buck and Doe. Katy (Michelle Mylett, Bad Blood) takes her scorched-earth dating strategy back to Letterkenny, and Gail (Lisa Codrington, Anne with an E) gets some action of her own. Meanwhile, the Hockey Players learn about Judaism, and the whole town gets really into sleepover activities like movies, board games, and girl talk. Then a competing restaurant opens in Letterkenny, and Tanis (Tiio Horn, Barkskins) starts her own energy drink.
Starring Jared Keeso (19-2), Nathan Dales (The Indian Detective), and K. Trevor Wilson (Bigfoot), Letterkenny: Season 9, a Hulu Original series, premieres in the US on Saturday, December 26, exclusively on Hulu.
__________________
Ads & affiliate links on this blog allow us to earn income from qualifying actions and purchases (at no extra cost to you).

Share this post/page.

Letterkenny: Season 9 of Hit Canadian Comedy Heads to Hulu in December