Sad news, Clunatics. Series 10 of Doc Martin will be the hit show's final season.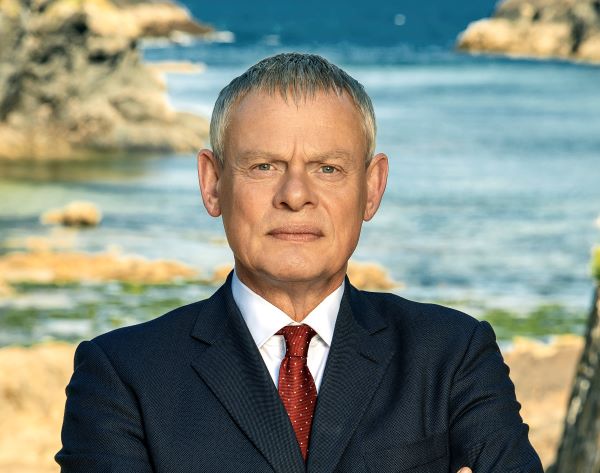 Buffalo Pictures, the production company behind Doc Martin, confirmed to ITV that the upcoming tenth season will be the last one for the global hit comedy-drama series.
On behalf of Buffalo Pictures, series star Martin Clunes and producer Philippa Braithwaite said:
"We have loved making nine series of Doc Martin. When we launched the series in 2004 we could never have imagined how much our loyal viewers would take to the grumpy Doc like they have. The series has avid fans both in the UK and throughout the world and we are thrilled that Doc Martin has topped the ratings every time.

However, after sixteen years we now feel that the time has come to say goodbye to Portwenn. We will be making the tenth and final series in 2021 and we are very much looking forward to returning to Cornwall to film it."
Created by Dominic Minghella (Robin Hood), Doc Martin follows Dr. Martin Ellingham (BAFTA winner Martin Clunes), a former surgeon-turned-GP after he develops a phobia of blood and relocates from London to the sleepy Cornish fishing village of Portwenn, where he spent holidays as a child. Despite his cantankerous manner, bedside or anyplace else, Doc Martin is excellent in his medical skills, making incisive diagnoses and delivering effective and often life-saving treatments to the locals as well as visitors. And his on-off love affair and eventual marriage to Louisa, played by long-standing costar Caroline Catz, created rare tender moments between the two characters, as Martin often found it difficult to reveal his true feelings for her.
The series, the 2004 British Comedy Awards winner for Best TV Comedy Drama, has won legions of fans in the UK, US, and around the world. It's even attracted three-time Oscar® nominee Sigourney Weaver as a guest star. Regular costars include Dame Eileen Atkins as Martin's aunt Ruth, Ian McNeice as local businessman Bert Large, Joe Absolom as Bert's son Al, Selina Cadell as pharmacist Sally Tishell, John Marquez as policeman Joe Penhale, and Jessica Ransom as Martin Ellingham's surgery receptionist, Morwenna Newcross.
Executive produced by Mark Crowdy and produced by Buffalo Pictures, Series 10 will begin filming in the spring of 2021 and debut on ITV later in the year. Stay tuned for updates about the final season's premiere in the US.
Stateside viewers can stream the first nine seasons of Doc Martin, as well as the two prequel movies, on Acorn TV and its digital channels, including Acorn TV on Amazon Channels.
Additionally, public TV stations across the US air Doc Martin; check your local listings or contact the station that serves your area for air dates and times.
__________________

Share this post/page.

Outbound links on this page include non-affiliate links and affiliate links; the latter allows us to earn income from qualifying actions.
Doc Martin: Hit Brit Comedy-Drama to End with Series 10