Peacock has announced that Canadian drama Departure and British comedy Hitmen will debut in the US on the streaming service.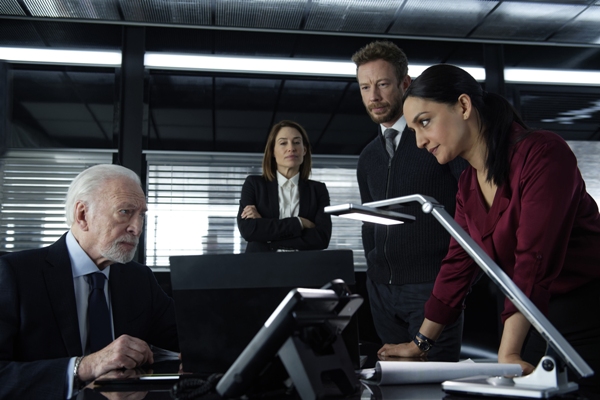 Peacock, NBCUniversal's new free, premium ad-supported streaming service, launched today in the US.
Coming soon to Peacock are two of its Original series: Hitmen and Departure.
Hitmen (UK)
Mel Giedroyc and Sue Perkins, former hosts of The Great British Baking Show, star in this comedy series as best friends Jamie and Fran. They're trying to make their way in the world with only each other to rely on. They also kill people for a living.
Fueled by their antics and frivolous bickering, each job inevitably gets derailed, leading the pair into bizarre misadventures full of oddball characters and unexpected dilemmas.
The series features Asim Chaudhry (People Just Do Nothing) and Tonya Cornelisse (Catastrophe), and guest stars Sian Clifford (Fleabag) and Jason Watkins (W1A).
Hitmen premieres in the US on Thursday, August 6, exclusively on Peacock.
Departure (Canada)
Primetime Emmy® Awards winner Archie Panjabi (The Good Wife) and Academy Awards® winner Christopher Plummer (Beginners) lead the cast of this drama, which follows the investigation into the mysterious disappearance of a passenger plane.
Flight 716 shockingly vanishes over the Atlantic Ocean, and brilliant investigator Kendra Malley (Archie Panjabi) and her mentor, Howard Lawson (Christopher Plummer), are brought on to lead the investigation. When battling forces threaten to undermine their work, and thus hamper their ability to find the missing aircraft and rescue possible survivors, Kendra must find the truth and stop something like this from happening again.
The six-episode series costars Kris Holden-Reid (Lost Girl), Rebecca Liddiard (Frankie Drake Mysteries), Tamara Duarte (Wynonna Earp), Mark Rendall (Dead Still), Peter Mensah (Midnight, Texas), and Sasha Roiz (Grimm).
Departure premieres in the US on Thursday, September 17, exclusively on Peacock.
__________________

Share this post/page.

Outbound links on this page include non-affiliate links and affiliate links; the latter allows us to earn income from qualifying actions.
Peacock to Premiere British Comedy 'Hitmen' & Canadian Drama 'Departure' in the US