Mark your calendars for May 6, 2020 — National Nurses Day in the US — when BritBox launches a themed collection of British TV shows to celebrate healthcare workers.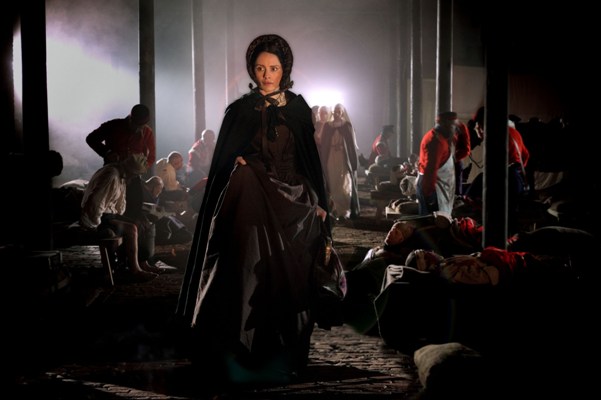 On May 6, BritBox will pay tribute to frontline healthcare workers through its "Heroes of Healthcare" collection — a selection of medical-themed programming that showcases and celebrates healthcare workers.
At the center of this collection is the US premiere of Florence Nightingale, a biopic drama starring Laura Fraser (The Loch, The Missing) as the mother of modern nursing, in honor of her 200th birthday. Based largely on Nightingale's own words, which sparked global health care reform, the TV movie follows the British medical icon's journey as she paves the way for this noble profession during a time of crisis, and ultimately becomes an international hero.
Other titles arriving on BritBox on May 6 in the "Heroes of Healthcare" collection include:
Frankie (US Streaming Debut)
This humor-filled drama stars Eve Myles (Keeping Faith, Broadchurch) as district nurse Frankie Maddox. A heroine for the modern age, Frankie is electric and quirky, wonderful at her job, and devoted to making a difference. The series follows her and her eclectic team of nurses as they visit their patients while also dealing with issues in their personal lives.
Super Nurses (North American Premiere)
This inspirational and life-affirming series follows cancer nurses as they go about their daily work in a wide variety of settings, from pediatrics to palliative care. Dedicated and compassionate, these nurses at University College Hospital Macmillan Cancer Centre, Marie Curie hospices, and across the NHS do a job most people couldn't face — supporting patients and their families through their intensely personal and emotional journeys and dealing with life and death situations all. the. time. Yet there are many moments of joy and laughter, as well. Their stories are told through gripping narratives, allowing viewers to discover how these special people manage to keep on caring.
Horrible Histories: Formidable Florence Nightingale (North American Premiere)
Over-the-top and hugely entertaining, the Horrible Histories gang presents a hilarious take on the legendary life of the mother of modern nursing, showing how there's much more to Florence Nightingale than being "The Lady with the Lamp." The half-hour episode follows Florence as she embarks on her journey to help the soldiers in the Crimean War, and in doing so changes the world of nursing forever.
Already-available series that join the "Heroes of Healthcare" collection include:
The Royal
Set in the 1960s, this medical drama focuses on the (fictional) St Aidan's Royal Free Hospital, an NHS hospital serving the (also fictional) rural seaside town of Elsinby and its surrounding area. Most storylines center on medical emergencies or serious medical cases and the moral dilemmas created or exposed by these matters; others feature staff members dealing with personal problems.
The Royal Today
As with its predecessor, this spin-off of The Royal follows the lives of the staff at St Aidan's Royal Free Hospital, but is set in the present day (in 2008).
Bramwell
Set in the late Victorian era, this drama series follows Eleanor Bramwell (Jemma Redgrave, Doctor Who, Frankie), a female doctor who sets out to prove her worth in a male-dominated profession. Eleanor's father is eager for her to join him in his respectable private practice, but she chooses to begin work in London's East End.
__________________

Add your comments on our Facebook and Twitter pages.
Share this post/page.

Outbound links on this page include non-affiliate links and affiliate links; the latter allows us to earn income for qualifying purchases and actions made through the links.
Celebrate Healthcare Workers with Themed Collection of Programs on BritBox