On this Valentine's Day, we look at Episode 2 of A Very British Romance with Lucy Worsley, which shows Victorian ideals and fads that helped to shape our modern notions of romance.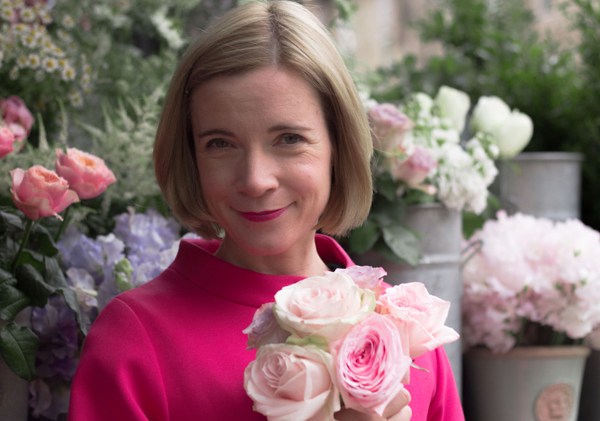 Lucy Worsley, Chief Curator at Historic Royal Palaces, is one of today's most popular historical program presenters. Viewers on both sides of the pond have learned and been entertained by her shows, including 12 Days of Tudor Christmas, Tales from the Royal Wardrobe, and Victoria & Albert: The Wedding. Worsley is also the author of numerous books, some of which have been the source material for others of her television programs, such as A Very British Murder.
In the two-part A Very British Romance, she delves into the history of British romance and reveals the social, political, and cultural forces that shaped our modern ideals of romantic love and happily ever after.
Episode 1, which premiered in the US last Sunday, focuses on the beginnings of romance rituals during the Georgian age, when the old rules of courtship were being rewritten — due in large part to the arrival in Britain of the romance novel, a genre imported from France.
With the works of Jane Austen, Fanny Burney, and Samuel Richardson, aka "the fairy godfather of British romance," expressing women's desires in black and white, readers began seeking out the feelings and emotions described in the books in their own lives, thus forever changing how people relate to love.
If you haven't watched Episode 1 yet, you can stream it on the PBS website and with the PBS video app on most digital devices.
In Episode 2, Worsley takes us through the Victorian ways of love — much of which is alive and thriving today.
As the Industrial Revolution brought women workers into factories, romance novels became an escape for them and millions of other women across Britain. For them and for working class women writers, including "Factory Girl" Ellen Johnston, romance was more important than their ordinary lives.
The chivalry of the Middle Ages returned to fashion in the 19th century. Novels, including Ivanhoe by Sir Walter Scott, helped to shape courtship during this time by defining the roles of men and women. So, too, did the relationship between Queen Victoria and her knight in shining armor, Prince Albert.
It was during the Victorian Age that a new language of romance was born: flowers — with "floriography" books teaching men how to communicate secretly with women through various bouquets, and women how to interpret the meanings of the men's floral messages.
Speaking of messages, romantic Valentine's cards started to be mass produced, and the penny post made sending them — as well as vinegar valentines — affordable.
Also being printed at this time were "conduct books," designed to help women achieve the Victorian ideal of womanhood. Also new in the publishing world was a new kind of romance novel featuring a new kind of romantic heroine, such as Jane Eyre by Charlotte Brontë.
One of the most intriguing aspects of Victorian Age romance was spiritualism.
There's much more besides this in the program, so get your Victorian Age-inspired romance on with Episode 2 of A Very British Romance with Lucy Worsley, which premieres in the US this Sunday, February 16, at 8 PM ET, on PBS. (Check your local listings.)
__________________

Add your comments on our Facebook and Twitter pages.
Share this post/page.

Outbound links on this page include non-affiliate links and affiliate links; the latter allows us to earn income for qualifying purchases and actions made through the links.
A Very British Romance with Lucy Worsley: Episode 2 Goes Victorian