There's a new detective in Midsomer County. Another Barnaby. John Barnaby. Played by Neil Dudgeon, whom I had the pleasure to meet and interview a while back.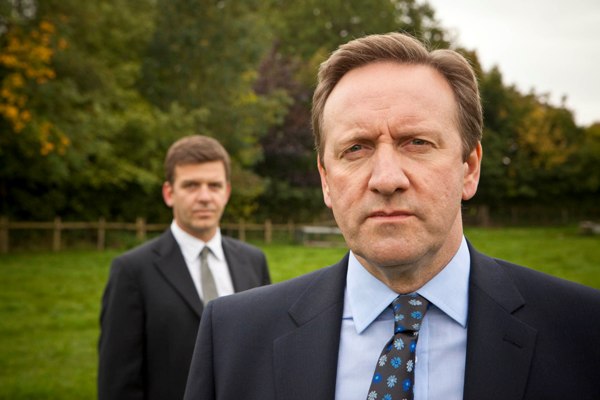 Neil Dudgeon (The Mrs. Bradley Mysteries, Messiah) is a lovely guy. Down to earth, generous, and quite funny. We chatted and laughed about this and that before settling down to discuss Midsomer Murders, the long-running and hugely popular British mystery series that returns to public TV with its fourteenth season starting next month.
He joins the series as DCI John Barnaby, cousin of DCI Tom Barnaby, played by John Nettles. From the outside looking in, one would say those were big shoes to fill. To which Neil said, "I can only do my best." He added:
"This great production has been going on with the wonderful John Nettles in the middle of it. They've taken him out and put me in there instead — that's the only thing that's changed, which is quite a big thing, but it's the only thing that's changed. Everything else is the same.

"I was a great fan of the show before I started doing it myself, and I think that was the greatest boon to me, because I'd watched the show for years before they came and said, 'Do you want to do the show?' I thought, 'I know the show, I love the show. I think I know and understand the tone, I think I understand what it requires, and I think I can do what it requires.' So I went into it kind of as a fan. I got off the sofa and stepped into the TV."
He did, indeed.
Perhaps it was a bit cheeky of me to tell Neil that I wasn't sure I liked John Barnaby in the Season 14 opener — based on his interactions with his new neighbors — but Neil gave me a wry smile and some insight into who John Barnaby is and what he's like.
"He's quite private and sort of keeps himself to himself. If he felt that somebody was coming around with some cake to say, 'Hello, you're the new people! Why don't I come inside and have some tea,' he would've thought, 'I'm not letting you play me. I'm not being what you want me to be. I'll be what I want to be, and if we both want the same sort of thing and if it's nice, then please come in. But I'm not going to just roll over and be interrogated by somebody just because they're curious about me.'

"He can look after himself in that sort of way. He'll defend what he feels he ought to defend and what is worth defending, which I think he did, from what I remember of that, going back eight years. Obviously, the joke is that people come around and go, 'Hello, I'm being terribly friendly,' and he says, 'I'm terribly friendly, too. Thank you for that, and good-bye!' You're seeing this kind of jokey but firm side of him."
Speaking of jokey, Neil revealed that he and Jason Hughes, aka DS Ben Jones, would cut up on set. A lot.
"Jason and I knew each other and worked together before, and we got on and he's great. And we've got a similar sense of humor, and we laughed a lot and had a great time with each other. I think that he's so great at making everything a bit funny. So we had a lot of fun together.

"One time we laughed so much, the director sent us out to the car park, which of course made it worse. We stood outside for about ten minutes like two naughty boys. So it was great fun working with Jason."
With regard to how John Barnaby felt about Ben Jones upon arriving in Midsomer…
"He was aware that Ben Jones was a bit suspicious of him. I'm sure that John Barnaby had been told by Tom Barnaby that Jones was a great policeman and a lovely fellow, so I had the feeling that John Barnaby thought, 'I know that we're going to get along well and become great colleagues and possibly great friends, so I don't have to rush this thing and ingratiate myself with you in the first couple of weeks, couple of days.' So they managed to keep that slightly questioning relationship between them a little bit.

"I think what's interesting about (John and Ben's) relationship, after Tom Barnaby and Jones, was John Barnaby and Jones were a lot closer in age, and I think that gave them a more kind of brotherly rapport, rather than of an older, senior character and a younger, junior character. They were more on a par. Age-wise and experience-wise, they were much more balanced.

"And also with Jones being an inhabitant of Midsomer and having known all about Midsomer, he had a lot of inside information — every week he knew about something that Barnaby didn't know anything at all about. So I think John Barnaby was very grateful to have Ben Jones there when he arrived."
John Barnaby arrived in Midsomer in the Season 14 opener without his wife, Sarah (Fiona Dolman, Heartbeat), but with their dog, Sykes. In real life…
"He stole the show all the time, Sykes. If people speak to me on the street, the thing they most often say to me is, 'How's the dog? Where's the dog? Is the dog with you? Have you got the dog? Is that your dog? We love that dog. He's great, that dog.'

"He's a very, very popular dog. At one stage, I thought people tuning in might think they've replaced John Nettles with a dog, and they've got some guy (Neil) that brings Sykes in and out of shots, and that (viewers) thought he was the real new star of the show. A very lovely and very clever dog, he is."
Absolutely. And Sykes, when in character, is an attentive listener when John is thinking out loud, but he probably couldn't solve murder cases the way Barnaby does.
Speaking of murders, I asked Neil if he's ever come up with a creative way of killing a character, especially as Midsomer Murders is well known for its use of outré methods of offing people in the stories.
"Well that's an intriguing question. You would have thought that I would have in seven or eight years, that I would have been able to come up with something, but I haven't. I'm going to set myself a little task to try and come up with an elegant and rococo piece of work.

"I think there's something pleasing about the elaborateness of somebody having thought, 'Well, they're gonna kill him. We'll shoot, no not shoot him, we'll poison, no not poison him' — and then come up with something elaborate. And you think, 'Where'd you come up with that, you weirdo?'"
Before we said good-bye, Neil shared this:
"I'm so grateful and happy that (American public television viewers) have enjoyed the show for thirteen years, and I hope that I don't spoil it for them and that they can go on enjoying it just as much or maybe even more, as they get to know the new character and his wife and their lovely dog.

"I hope people go on loving it for years to come."
Here's a look at the Season 14 opener:
And here's the complete list of public TV stations that will be airing Season 14, which is being released for US broadcast on February 1. The premiere date for this season will vary by market, so check your local listings or contact the station that serves your area for air dates and times. If your station isn't on this list, contact their audience services department or American Public Television.
| STATE | CITY | STATION |
| --- | --- | --- |
| ARIZONA | Tucson | |
| CALIFORNIA | Fresno | |
| CALIFORNIA | Huntington Beach, Los Angeles | |
| CALIFORNIA | Monterey, Salinas, San Francisco, San Jose, Watsonville | |
| CALIFORNIA | San Diego | |
| COLORADO | Colorado Springs, Denver, Durango, Grand Junction, Pueblo, Steamboat Springs | |
| CONNECTICUT | Fairfield, Hartford, New Haven, Norwich | |
| DISTRICT OF COLUMBIA | Washington, DC | |
| FLORIDA | Daytona, Orlando | |
| FLORIDA | Tampa-St. Petersburg | |
| FLORIDA | West Palm Beach | |
| GEORGIA | Atlanta | |
| IDAHO | Boise, Coeur d'Alene, Moscow, Pocatello, Twin Falls | |
| KANSAS | Topeka | |
| LOUISIANA | Alexandria, Baton Rouge, Lafayette, Lake Charles, Monroe, Shreveport | |
| MARYLAND | Annapolis, Baltimore, Frederick, Hagerstown, Oakland, Salisbury | |
| MASSACHUSETTS | Boston, Springfield | |
| MICHIGAN | Detroit | |
| MICHIGAN | Grand Rapids, Kalamazoo | |
| MINNESOTA | Minneapolis, St. Paul | |
| NEVADA | Las Vegas | |
| NEW HAMPSHIRE | Durham, Hanover, Keene, Littleton | |
| NEW JERSEY | Camden, Montclair, New Brunswick, Trenton | |
| NEW YORK | Binghamton, Elmira | |
| NEW YORK | Garden City, New York City | |
| NEW YORK | Norwood, Watertown | |
| NEW YORK | Rochester | |
| NORTH CAROLINA | Asheville, Chapel Hill, Charlotte, Concord, Edenton, Greensboro, Greenville, Jacksonville, Linville, Lumberton, Raleigh-Durham, Roanoke Rapids, Wilmington, Winston-Salem | |
| OHIO | Cleveland | |
| OHIO | Dayton, Oxford, Portsmouth | |
| OKLAHOMA | Cheyenne, Eufaula, Oklahoma City, Tulsa | |
| OKLAHOMA | Tulsa | |
| OREGON | Bend, Corvallis, Eugene, La Grande, Portland | |
| PENNSYLVANIA | Allentown, Bethlehem, Philadelphia | |
| PENNSYLVANIA | Philadelphia region (DE, NJ, PA) | |
| RHODE ISLAND | Providence | |
| SOUTH DAKOTA | Aberdeen, Eagle Butte, Lowry, Martin, Pierre, Rapid City, Sioux Falls, Vermillion | |
| TEXAS | Austin | |
| TEXAS | Dallas | |
| TEXAS | Houston | |
| UTAH | Richland, Salt Lake City, St. George | |
| VIRGINIA | Albemarle, Charlottesville, Front Royal, Harrisonburg, Lexington, Lynchburg, Staunton, Winchester | |
| VIRGINIA | Charlottesville, Richmond | |
| WASHINGTON | Seattle, Yakima | |
| WISCONSIN | Milwaukee | |
__________________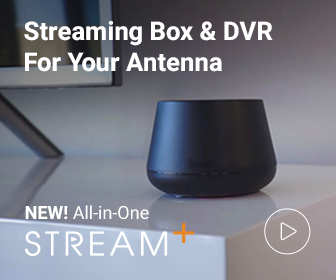 Add your comments on our Facebook and Twitter pages.
Share this post/page.

Midsomer Murders: Neil Dudgeon Interview + Public TV Station List for Season 14