Stateside fans of British drama have three brand new series and the return of one of the best hit Brit mysteries of 2018 to look forward to in the coming days and months.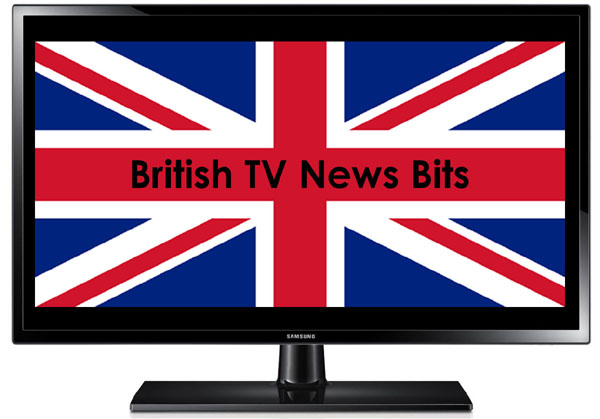 Bulletproof
Created by and starring Noel Clarke (Doctor Who, The Level) and Ashley Walters (Top Boy, Safe House), this action-crime drama follows two cops as they chase down hardened criminals in London's East End.
Not only are Aaron Bishop (Clarke) and Ronnie Pike (Walters) colleagues who work well together in the UK's National Crime Agency, they're best mates from childhood who are bonded by the same moral code despite their differences. Pike grew up in a middle-class family and is the son of a decorated police officer; Bishop never knew his father while growing up in care homes and on the streets.
Co-created by Nick Love (The Sweeney) and renewed for a second season, the series co-stars Lindsey Coulson (EastEnders), Christina Chong (Monroe), Lashana Lynch (Silent Witness), Mandeep Dhillon (The Good Karma Hospital), Jason Maza (Dark Heart), Clarke Peters (Jericho), David Elliot (The Cry), and Caroline Goodall (The White Princess).
Season 1 of Bulletproof will air on The CW in summer 2019.
C.B. Strike
Hot diggety! Another C.B. Strike story is heading to telly! It's based on Lethal White, the fourth and latest title in the best-selling "Cormoran Strike" series of novels by Robert Galbraith, the pen name of J.K. Rowling.
Tom Burke (The Musketeers, War & Peace) reprises his role as war veteran-turned-private detective Cormoran Strike, as does Holliday Grainger (The Borgias, Patrick Melrose) as Strike's office assistant-turned-partner Robin Ellacott.
In Lethal White, a troubled young man named Billy goes to Cormoran Strike's office and asks the private eye to investigate a crime he thinks he witnessed as a child. While Billy is obviously mentally distressed and cannot remember many concrete details, there is something sincere about him and his story.
This sets Strike, left deeply unsettled by Billy and his story, and Robin off on a twisting trail that leads them through the backstreets of London, into a secretive inner sanctum within Parliament and to a beautiful but sinister manor house deep in the countryside.
Lethal White follows The Cuckoo's Calling, The Silkworm, and Career of Evil — each of which aired on BBC One and garnered an audience of 7 million+ viewers before they premiered in the US this past summer on Cinemax.
The BBC has not announced any other details about Lethal White, nor has Cinemax commented on whether the premium cable channel will pick up the new four-part drama, so stay tuned for updates.
A Discovery of Witches
You can mark your calendars for this one.
Adapted from the first novel in Deborah Harkness' best-selling "All Souls" trilogy, this fantasy drama stars Teresa Palmer (Hacksaw Ridge, I Am Number Four) as Diana Bishop, an historian and reluctant witch who discovers a long-lost bewitched manuscript in Oxford's Bodleian Library. Dæmons, vampires, and witches want it for themselves, so Diana must uncover its secrets in order to protect the manuscript and herself from harm.
Offering to help her is the enigmatic geneticist and vampire, Matthew Clairmont (Matthew Goode, Downton Abbey, The Crown). Despite the long-held mistrust between witches and vampires, Diana and Matthew find themselves deeply attracted to each other while trying to solve the mysteries within the manuscript and dodging threats from the creature world.
The eight-episode drama co-stars Edward Bluemel (The Halcyon), Gregg Chillin (Da Vinci's Demons), Owen Teale (Game of Thrones), Trevor Eve (Waking the Dead), and Aiysha Hart (Atlantis).
A Discovery of Witches will premiere in its entirety in the US and Canada on Thursday, January 17, 2019, on both Sundance Now and Shudder. (Woo hoo!)
Informer
This six-part, character-driven thriller examines the war on terrorism by focusing on the relationship between an informer and his police handler and showing the impact on both civilians and law enforcement officers.
The story centers on Raza (newcomer Nabhaan Rizwan), a young Pakistani man from East London who is coerced into being a confidential informant and spying on his  community by Gabe Waters (Paddy Considine, The Suspicions of Mr. Whicher, Cinderella Man), a member of London's counter-terrorism police.
Gabe's past is filled with secrets, and keeping it that way is getting to be more difficult because of Holly (Bel Powley, Benidorm, Murderland), his new and ambitious partner, whose endless curiosity becomes a threat to him. As Gabe's investigation heats up, the stakes for him, Raza, and Holly, as well as for their families and relationships, get higher and higher.
The six-part drama co-stars Jessica Raine (Partners in Crime), Robert Whitelock (The Brief), Arsher Ali (Arthur & George), and Stanley Townsend (The Tunnel).
Informer premieres in the UK on BBC One next Tuesday, October 16, and in the US after the UK broadcast on Prime Video.
__________________

Add your comments on our Facebook and Twitter pages.
Share this post/page.

Brit TV News Bits: Bulletproof, C.B. Strike, A Discovery of Witches & Informer