One of the darkest and most disturbing new series to premiere in North America this year is the addictive Welsh noir crime thriller Hidden.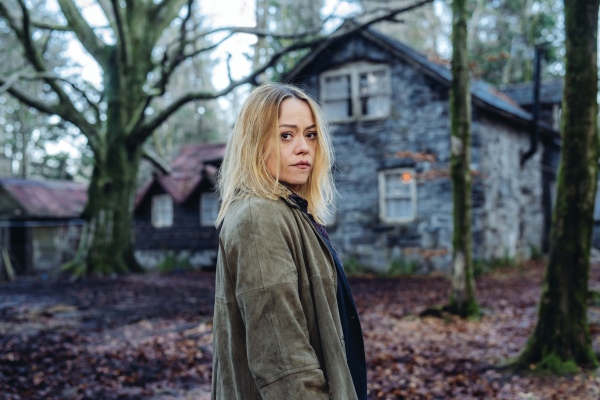 Set amidst the rugged, atmospheric landscape of Snowdonia in northwest Wales, Hidden (Craith) follows the investigation into the death of a girl whose lifeless body is found in a remote mountain river. Leading the case is DCI Cadi John (Sian Reese-William, Requiem), along with her partner DS Owen Vaughan (Sion Alun Davies, 35 Diwrnod).
Here's the twist: Hidden lets us know from the off the identity of the man who had been holding the victim captive for years. He is the damaged and disturbed Dylan Harris (Rhodri Meilir, My Family).
As Cadi and Owen don't know about Dylan, they proceed with their inquiries as to the dead girl's identity. Once confirmed, they discover a possible link between her disappearance and that of another teen-aged girl from the same area who went missing several years before the current victim did.
Meanwhile, district nurse Lowri (Lois Meleri-Jones, Dim Ond y Gwir) is being harassed by an ex, while uni student Megan (Gwyneth Keyworth, Doctor Thorne) is trying to keep herself together. Unfortunately, each of these young women crosses paths with Dylan.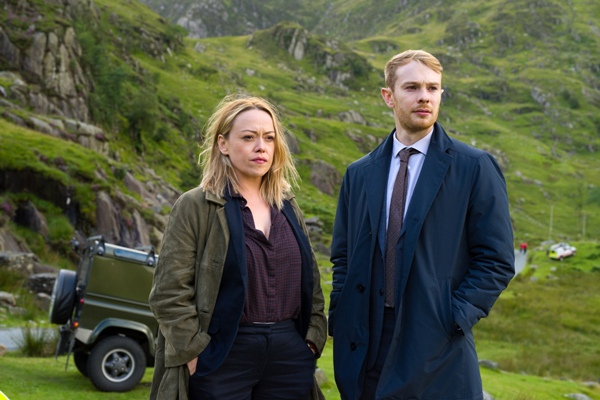 While the central storyline of Hidden is the criminal investigation, the compelling and addictive nature of the series lies in characters' backstories and choices and the impact of their decisions.
The most disturbing characters — and arguably the most addictive part of the drama — are the psychopathic Dylan and his domineering, abusive, and manipulative mother, Iona (Gillian Elisa, Stella). Together with his near-silent daughter Nia, the Harris family are dysfunction personified.
Co-created and written by Hinterland's Mark Andrew and Ed Talfan, the eight-part drama features Ian Saynor (The Tudors), Nia Roberts (Keeping Faith), and Victoria Pugh (35 Diwrnod), and guest-stars BAFTA Wales award winner Mark Lewis Jones (Stella).
Shown in English and Welsh, Hidden, which premiered yesterday in the US and Canada, is currently streaming exclusively on Acorn TV and the Acorn TV channel on Amazon US.
__________________

Add your comments on our Facebook and Twitter pages.
Share this post/page.

Hidden: Welsh Noir Psychological Crime Thriller Premieres in US & Canada