In all likelihood you've seen news reports about the atrocities committed by Islamic radicals. This event drama series shows how individuals from the West come to join their ranks.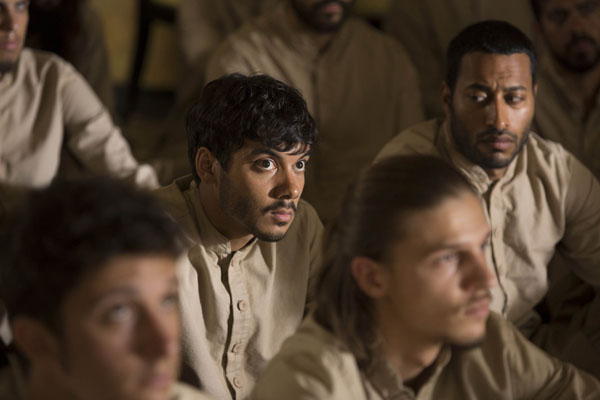 Peter Kosminsky, the Emmy® nominee and Golden Globe® and BAFTA Award winner behind Wolf Hall, The Government Inspector, and White Oleander, wrote directed, and co-executive produced The State — a four-part drama that unflinchingly demonstrates the harsh reality of life for those who join the Islamic State.
Kosminsky stated:
"ISIS and its adherents have caused pain and suffering the world over. But unless we understand why some of our young men and women chose to give up the lives they were living and travel to Syria and why men and women born and brought up in our liberal democracies opt to lay down those lives in its name, how can we ever hope to combat its nihilistic creed? Based on detailed and extensive research carried out over many months, The State is an attempt to grapple with these questions and to address through drama one of the most troubling issues of our age."
Based on true accounts, the narrative follows the experiences of four young British men and women who leave their lives in the UK behind and join ISIS in Raqqah, Syria.
One is Jalal (Sam Otto, Collateral), a young British Muslim from London who follows in his late older brother's footsteps by going to Syria to fight for ISIS, and persuades his best friend Ziyaad (Ryan McKen, Save Me) to accompany him. After being trained and equipped for battle, the two experience the real thing on the frontline, and it isn't too long before Jalal begins to question why he came to Syria.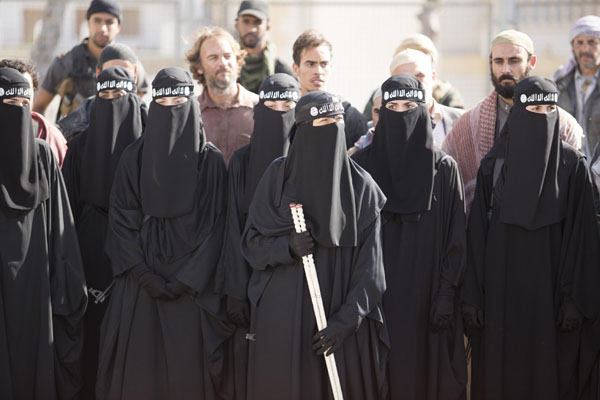 Another is Shakira (Ony Uhiara, Criminal Justice) — a black British convert, single mother, and junior doctor who arrives in Syria with her nine-year-old son Isaac (Nana Agyeman-Bediako, River), determined to use her medical skills to support the Islamic State. But what she expected isn't what she encounters, and she must persuade a dangerous commander to override the rules in order to work in a hospital. Of particular concern to her is that Isaac, a mere boy, is being readied for frontline battle.
And Ushna (Shavani Cameron, Homeland) is a teenager from an affluent family who leaves them behind to fulfill what she believes is her religious duty after being radicalized on the Internet. Like Shakira, Ushna is also taught to obey the strict rules. And while her marriage to a foreign fighter proves challenging, she is determined to make it work as her commitment to ISIS deepens.
I get that this miniseries might not be everyone's cup of tea, and that the subject matter is a far cry from the mysteries, dramas, comedies, and documentaries I usually cover here, The State tells a powerful story and it is worth a watch.
Produced by Archery Pictures (Riviera) for Channel 4 and National Geographic Channel, The State premieres on National Geographic Channel with its first two episodes tonight, Monday, September 18th, at 9 PM ET, and concludes with its final two episodes tomorrow night at the same time.
__________________
Add your comments on our Facebook, Google+, and Twitter pages.
Share this post/page.

The State: Event Miniseries about Radicalized Brits Premieres in the US Tonight