British comedian Romesh Ranganathan is a stranger in a strange (to him) land in this very funny series that takes him from the UK to Sri Lanka and North America.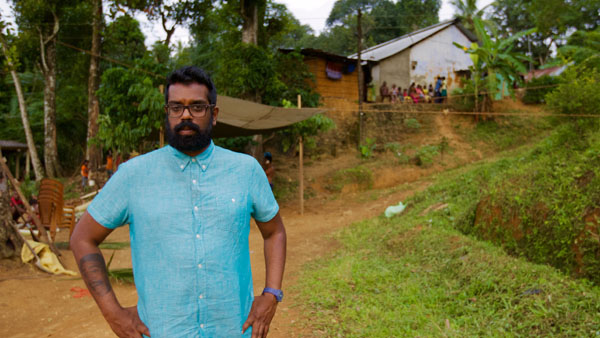 Before Romesh Ranganathan (Josh, Holby City) became a professional comedian, television program presenter, and actor, he was a rapper and then a maths teacher. (Really.)
I had no idea of who he was until I saw him on an episode of the comedy game show 8 Out of 10 Cats Does Countdown a couple years ago, where I was introduced to his brand of grumpy deadpan humor.
Ranganathan, who was born in West Sussex and is based in London, brings that style of humor to Asian Provocateur, whose first season follows him as he begins to connect with his family's roots in Sri Lanka and to learn Sri Lankan customs and traditions.
It's a journey that Rom, a born-and-bred Englishman and admitted "coconut" (brown on the outside, white on the inside), doesn't want to go on but does, because his mum, Shanthi, told him to do it. (Their pre-trip conversations are interspersed throughout the episodes.)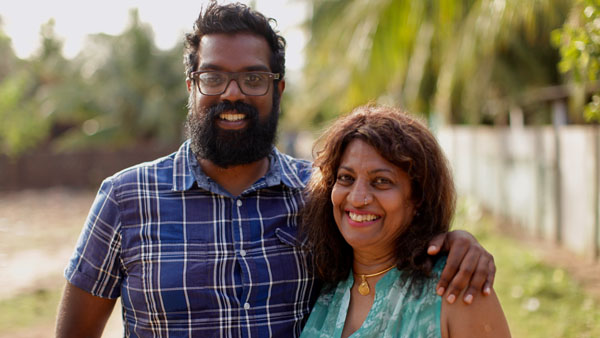 Rom doesn't want to do a lot of things in Sri Lanka, but as with the trip itself, he does them. Well, mostly.
Such as when he's in Kegalle, where he ends up picking up elephant poo (thanks to his Uncle Thiru), fishing while seated on a stilt in the bay, and receiving a traditional blessing in a ceremony that involves being in a cage with a shaman wielding a chicken.
There's also the long, barefoot pilgrimage to Batticaloa with Romesh's Uncle Ragu. Following a detour of sorts, they make it to the holy festival, where getting one form of piercing or another is a traditional part of participation. (If you're squeamish, cover your eyes like I did.)
Much of the humor in Season 1 (at least in the two episodes I watched) is due to Rom's experience of culture clash and being a fish out of water in his family's homeland. His expressions speak LOL-inducing volumes. Ditto the segues between scenes.
Season 2, subtitled Mum's American Dream, follows Romesh and Shanthi as they travel to parts of the US and Canada to visit family members, as well as Rom and Uncle Ragu during their side trip, a spiritual journey around Mexico.
Produced and directed by Benjamin Green (An Idiot Abroad, The Moaning of Life), both seasons of Asian Provocateur begin streaming in the US tomorrow, Thursday, August 24th, exclusively on Sundance Now.
__________________
Add your comments on our Facebook, Google+, and Twitter pages.
Share this post/page.

Asian Provocateur: Humor-Filled Reality-Travelogue Series Premieres in the US