Stateside fans of Aussie TV series have another one to look forward to: Newton's Law, a drama from the producers of Miss Fisher's Murder Mysteries.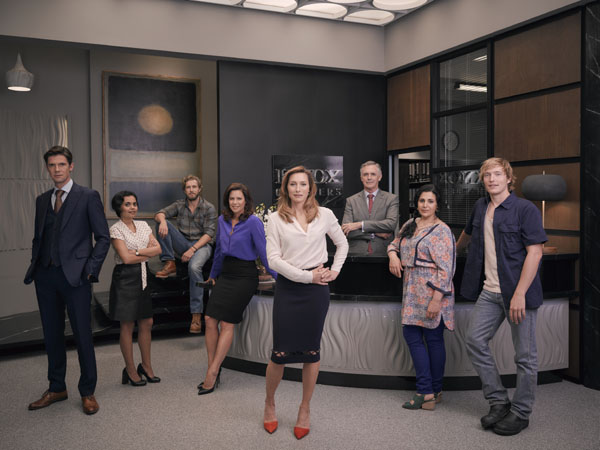 Newton's Law centers on the life of Josephine Newton (Claudia Karvan, Jack Irish, The Time of Our Lives), a suburban solicitor who joins the high-flying Knox Chambers and resumes her former life as barrister after a disgruntled client torches her office.
Giving up her private practice is one thing, but when the change is accompanied by a collapsing marriage, the fading charm of motherhood, and an overly-developed sense of helping others, Newton's old life as a barrister looks better and better. But is it?
Newton's Law costars Toby Schmitz (Black Sails, Crownies), Brett Tucker (Neighbours, McLeod's Daughters), Georgina Naidu (Wentworth, Mr. & Mrs. Murder), Sean Keenan (Glitch, Puberty Blues), Miranda Tapsell (The Sapphires, Love Child), Andrew McFarlane (The Code, Cleverman), and Jane Hall (Neighbours, The Starter Wife).
Created and written by Deborah Cox and Fiona Eagger and produced by Every Cloud Productions (the team behind Miss Fisher's Murder Mysteries and The Gods of Wheat Street), Newton's Law was filmed in Melbourne and debuted in Australia on ABC TV in February 2017.
Acorn TV will begin premiering the eight hour-long episodes of Newton's Law in the US and Canada in autumn 2017. Stay tuned for updates.
__________________

Add your comments on our Facebook and Twitter pages.

Share this post/page.

Acorn TV Bringing Australian Drama Newton's Law to North America