The game is definitely on. The long-awaited and highly-anticipated Sherlock special — "The Abominable Bride" — will premiere on both sides of the pond on the same day.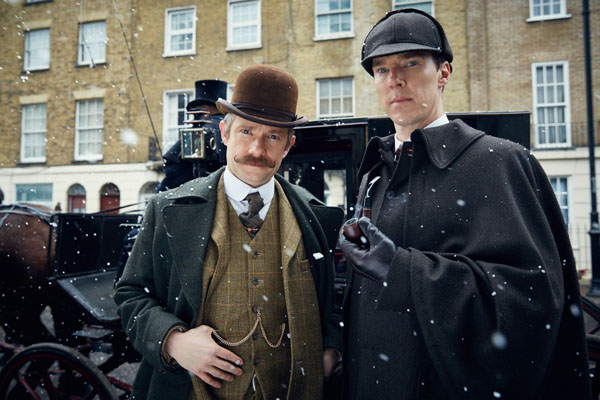 For the first time in the series' history, PBS and BBC One will premiere the Victorian-era special, Sherlock: The Abominable Bride, on the same day: Friday, 1 January 2016.
In the US, Sherlock: The Abominable Bride will premiere at 9 PM ET on the 1st of January on MASTERPIECE Mystery! on PBS and simultaneously online at pbs.org/masterpiece. The special will have an encore broadcast on Sunday, 10 January, at 10 PM ET.
For fans on the west side of the pond, this is fabulous news, as it means no lag time (aside from the difference in time zones) between when US viewers can get in on the Sherlock goods compared to those in the UK.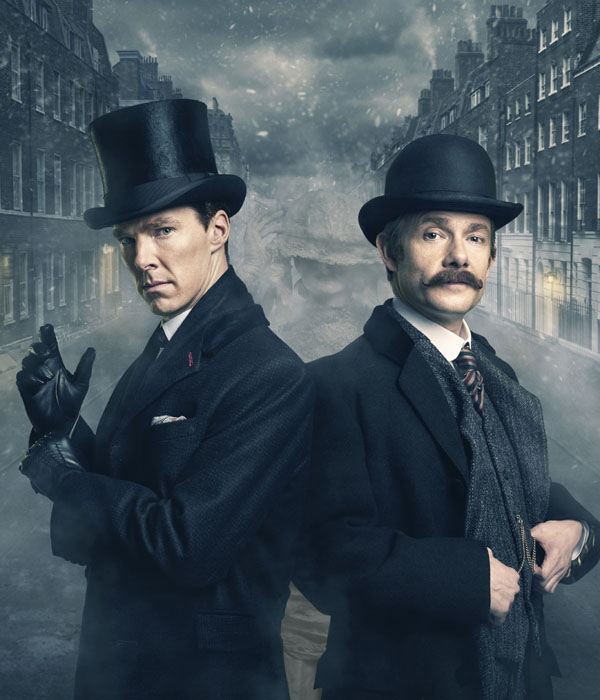 The 90-minute one-off special finds Sherlock Holmes (Benedict Cumberbatch) doing his high-functioning sociopath thing in and around 221B Baker Street in 1890s London, along with sidekick Dr. John Watson (Martin Freeman).
And Sherlock wouldn't be Sherlock, Victorian-era setting notwithstanding, without Mrs, Hudson (Una Stubbs), Inspector Lestrade (Rupert Graves), and Mary Morstan (Amanda Abbington).
Details regarding the theatrical release of Sherlock: The Abominable Bride in cinemas across the globe are still to be announced.
Production on Season 4 of Sherlock begins in Spring 2016. Stay tuned for updates about its premiere date. Fingers crossed that it, too, will be on the same day in the US and UK.
Sherlock: The Abominable Bride is co-written by Sherlock showrunners Steven Moffat and Mark Gatiss, and executive produced by Moffat, Gatiss, Beryl Vertue, Sue Vertue, and Rebecca Eaton for Masterpiece. Sherlock is a Hartswood Films production for BBC One, co-produced by Masterpiece.
__________________
Add your comments on our Facebook, Google+, and Twitter pages.
Share this post/page.

Sherlock: The Abominable Bride: PBS & BBC Set Premiere Date for Special