Not only is Peter Capaldi's Doctor suited and booted in the upcoming Season 9 of Doctor Who, his future's so bright, he's gotta wear shades.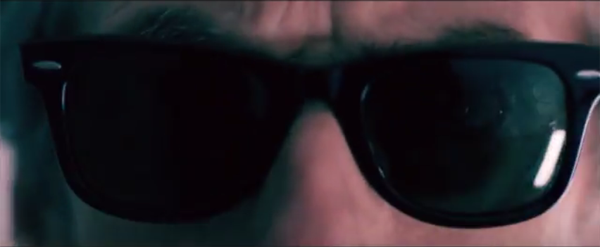 When Doctor Who returns next month for its ninth season, it opens with a two-parter — "The Magician's Apprentice" and "The Witch's Familiar" — written by showrunner Steven Moffat and directed by Hettie Macdonald, who helmed the award-winning DW episode "Blink" featuring Carey Mulligan.
Peter Capaldi's second full season as the Time Lord finds the Doctor and companion Clara (Jenna Coleman) traveling to deadly alien planets, creepy underwater bases, Viking villages, a global Zygon uprising, and to the very end of time itself by way of hidden alien dens.
Needless to say, they encounter monsters both old and new, including the aforementioned Zygons, plus Daleks, ghosts, alien mercenaries called the Mire, and the Master, better known these days as Missy (Michelle Gomez). And the good-guys gals from UNIT — Kate Lethbridge-Stewart (Jemma Redgrave) and Osgood (Ingrid Oliver) — are back, too.
Trailer #2
Maisie Williams (Game of Thrones) guest stars, as do Reece Shearsmith (Chasing Shadows), Rebecca Front (Humans), Rufus Hound (Hounded), Paul Kaye (Jonathan Strange & Mr Norrell), Joivan Wade (Big School), and Sophie Stone (Midsomer Murders), amongst others.
Trailer #1
Doctor Who: Season 9 premieres Saturday, 19 September 2015, on BBC One and at 9:00 PM ET on BBC America.
__________________
Add your comments on our Facebook, Google+, and Twitter pages.
Share this post/page.

Doctor Who: More of Maisie Williams, Missy, and Monsters in New Trailer for Season 9