Sarah Alexander, John Hannah, and Robert Lindsay — no strangers to comedy — plus a spaceship with a cult following, will be returning to telly in new series from UKTV.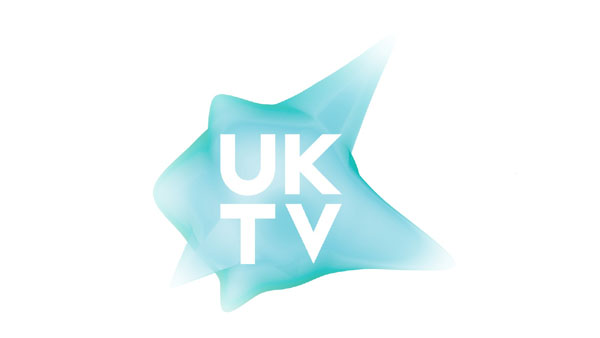 UKTV's Dave channel, the home of Red Dwarf in Britain, is readying two new series of the Emmy® Award-winning cult comedy sci-fi classic for telly, reuniting stars Chris Barrie as Rimmer, Craig Charles as Lister, Danny John-Jules as Cat, and Robert Llewellyn as Kryten.
Written and directed by Grant Naylor, and co-produced by Grant Naylor Productions and Baby Cow Productions, Red Dwarf XI and Red Dwarf XII begin production this fall for transmission on Dave in 2016 and 2017.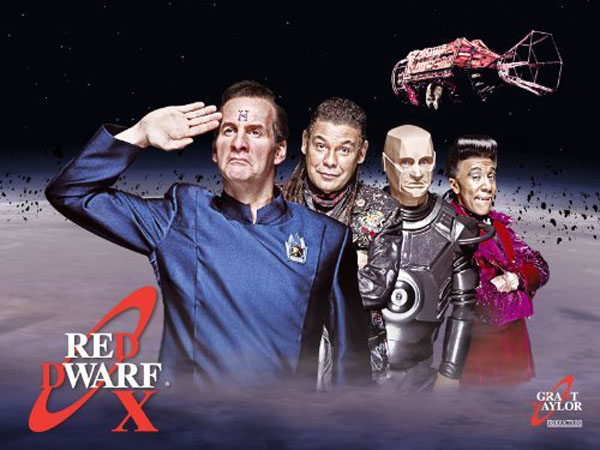 Over on UKTV's Gold channel, John Hannah (A Touch of Cloth, Atlantis, Spartacus), Sarah Alexander (Jonathan Creek, Me & Mrs. Jones, Coupling), Jo Joyner (EastEnders, Ordinary Lives), and Nicholas Burns (The World's End, Benidorm) lead the cast of Gold's new three-part scripted comedy series, Marley's Ghosts, which is nearing or at the end of filming in and around London.
Marley's Ghosts is a high-concept, single-camera sitcom about a woman, Marley (Alexander), who has a rare gift that comes with mixed blessings: She can talk to the dead, which sadly now includes her husband Adam (Hannah), lover Michael (Burns), and vicar (Jo Joyner).
Written by Daniel Peacock and produced by John Stanley Productions, the series is directed by Ben Gosling Fuller (Bad Education, Pramface, You, Me & Them), produced by Katie Mavroleon, and executive produced by Layla Smith.
Another of Gold's new scripted comedies is Bull, a three-parter that stars the BAFTA Award-winning Robert Lindsay (My Family, Atlantis) and Maureen Lipman (Coronation Street). This studio comedy centers on the eponymous Rupert Bull (Lindsay), who tries to run his antiques shop with dysfunctional staffers that both help and hinder him, including Beverley (Lipman), Faye (Claudia Jessie, Doctors), and Toby (Naz Osmanoglu, Horrible Histories).
The cast also includes Toby Williams (Paddington) and Kevin Eldon (Death Comes to Pemberley), with a guest appearance by Matt Lucas (Pompidou).
Written by first-time sitcom writers Gareth Gwynn and John-Luke Roberts, and produced by John Stanley Productions, Bull is directed by Simon Gibney (Horrible Histories), produced by Jack Cheshire (The Wrong Door), and executive produced by Paul Jackson (Red Dwarf).
Lastly, there's Henry IX, a single-camera series for Gold, set in the fictitious, contemporary court of Henry IX, King of the United Kingdom. This is the almost universal story of a middle-aged man trapped in his life, except this particular man happens to be the reigning monarch.
Penned by the multi award-winning comedy writing team of Dick Clement and Ian La Frenais (Porridge, Auf Wiedersehen, Pet), Henry IX is co-produced by Retort and Serious Comedy. The Executive Producers are Jon Rolph (Outnumbered) and Tarquin Gotch (Home Alone).
__________________
Add your comments on our Facebook, Google+, and Twitter pages.
Share this post/page.

UKTV's Upcoming Comedies Feature John Hannah, Robert Lindsay, and Red Dwarf