More Gothic goings-on are in store for Brit TV fans, because the devilishly-dark and seriously spooky Penny Dreadful, featuring iconic creepy characters such as Dr. Frankenstein, Dorian Gray, and the Wolfman, is returning for a third series.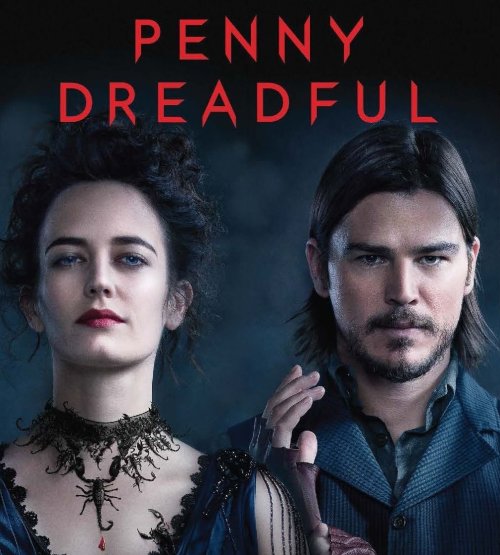 Created, written, and executive produced by Josh Logan (Skyfall), the third season of Critics Choice Television Awards winner Penny Dreadful goes into production this fall in Dublin, and its nine episodes will screen in 2016.
"John Logan's brilliant writing and this amazingly talented ensemble continue to draw a passionate, global fanbase into the meticulously crafted world of 'Penny Dreadful,'" said Showtime Networks president David Nevins. "Together with our wonderful partners at Sky Atlantic, we're excited to see what new haunts John and his team have in store for season three."
That ensemble cast includes Eva Green (Casino Royale), Timothy Dalton (License to Kill), Josh Hartnett (Lucky Number Slevin), Harry Treadaway (Fortitude), Rory Kinnear (Southcliffe), Billie Piper (Doctor Who), Reeve Carney (Snow Falling on Cedars), Helen McCrory (Peaky Blinders), Simon Russell Beale (The Hollow Crown), and Danny Sapani (The Fear).
A co-production of Showtime, Sky Atlantic, and Neal Street Productions, Penny Dreadful brings its second season to a close on 5 July 2105, at 10 PM ET, on Showtime.
__________________
Add your comments on our Facebook, Google+, and Twitter pages.
Share this post/page.

Penny Dreadful: Supernatural/Horror Series Gets Season 3 from Showtime