Listen up, medieval history buffs. Beginning this month, local public TV stations are airing the documentary series, Medieval Lives: Birth, Marriage, Death — a must-see about how people of the Middle Ages handled the big three of life's rights of passage.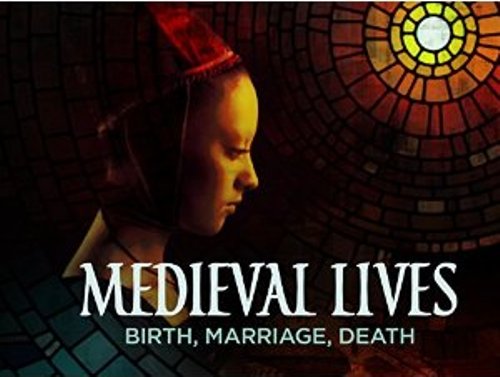 A decade after Terry Jones' Medieval Lives
busted up many a myth about kings, knights, and other characters from the Middle Ages, historian and author Helen Castor (who is humorous in her own right) gave viewers in the UK an in-depth look at the ways in which commoners and royalty had babies, consciously coupled, and prepared for the afterlife in Medieval Lives: Birth, Marriage, Death.
Now viewers in the US get to watch it, too.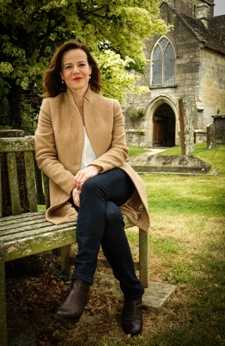 In this follow-up to her documentary, She-Wolves: England's Early Queens,
Castor examines the beliefs and rituals that governed the to-dos and not-to-dos of "A Good Birth," "A Good Marriage," and "A Good Death" during the Middle Ages.
She tells a fascinating and intimate story, weaving a rich tapestry filled with recreated scenes, colorful images from historical texts and artwork, and first-hand accounts of the Paston family.
Castor's readings from the Paston Letters, a rare collection of more than 1,000 documents that span three generations, transport viewers back to the 15th century, when birth was a dangerous event for mother and child, marriage was a practical, if not loving, affair between man and woman, and death was a given for everyone.
Dogma of the Catholic Church, as well as superstitions, loomed large during the Middle Ages. Beliefs about heaven and hell fueled the baptisms that were intended to save newborns from eternal damnation, as well as the prayers that were to meant to help souls transition to their next life and lessen their time in purgatory.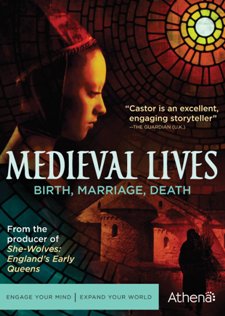 Without the benefit of modern medicine, a good birth was dependent upon the skills of midwives and faith in God and the saints, which worked hand in hand with trust in items purported to possess mystical properties. And owing to the belief that the pains of childbirth were the price women paid for the original sin committed by Eve in the Garden of Eden, the birthing process was a no-men-allowed event.
Birth was risky for women and babies, but life itself was uncertain for everyone, both before and after the Black Death killed tens of millions of people. Also unknown was the final destination of one's soul, so people spent their earthly days in preparation for life in the hereafter, shaping their actions according to the honor and legacy they wanted to leave, and their worship according to Church teachings regarding the rewards of heaven and the ravages of hell.
And in between the entering and leaving of life was marriage, which, in the early part of the Middle Ages, required only the consent of the bride- and groom-to-be and could take place anywhere, like in a pub. But certain practicalities, such as the exchange of property, gave parents more say-so in the affair. For royalty, a good marriage meant a beneficial alliance, and with successions hanging in the balance, the Church introduced measures to deal with marriage-related disputes (politically-motivated and otherwise), the legitimacy of heirs, and the role of the conjugal bed (read: sex), amongst others — canon imposed on the high- and low-born alike, despite the difficulting in enforcing it.
Medieval Lives: Birth, Marriage, Death
begins airing this month on the public television stations listed below. Check your local listings or contact the station serving your area for program air dates and times.
| STATE | CITY | STATION |
| --- | --- | --- |
| ARIZONA | Tucson | |
| IDAHO | Boise, Coeur d'Alene, Moscow, Pocatello, Twin Falls | |
| KENTUCKY | Ashland, Bowling Green, Covington (Cincinnati), Elizabethtown, Hazard, Lexington, Louisville, Madisonville, Morehead, Murray, Owensboro, Owenton, Paducah, Pikeville, Somerset | |
| NEW YORK | Rochester | |
| OKLAHOMA | Cheyenne, Eufaula, Oklahoma City, Tulsa | |
| WASHINGTON | Seattle | |
| WISCONSIN | Milwaukee | |
__________________
Add your comments on our Facebook, Google+, and Twitter pages.
Medieval Lives: Birth, Marriage, Death: Documentary Debuts on Local Public TV Stations