It's been 17 years since Midsomer Murders first screened in the UK, and now local public television viewers in the US can get the inside scoop on why this Brit mystery series has been such a hit on both sides of the pond and around the world.
As fans of the show well know, there is an awful lot of murder, mayhem and madness in the quaint (and thankfully fictional) English county of Midsomer — "the deadliest county in the country" — and DCI Tom Barnaby is the go-to detective for solving the murders.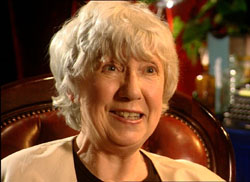 But why is Barnaby so appealing? How did his and other characters from Caroline Graham's
Chief Inspector Barnaby novels make their way from the page to the small screen? And what has made the show so successful for so long?
These and other questions are answered by those who have helped to make it happen in the 2006 documentary Midsomer Murders: Super Sleuths.
They include: John Nettles, who starred as DCI Tom Barnaby for most of the series' run; Jane Wymark and Laura Howard, who costarred as Tom's wife and daughter, respectively; Daniel Casey and Jason Hughes, who costarred as two of his three crime-fighting sidekicks, DS Gavin Troy and DS Ben Jones; scriptwriter Anthony Horowitz; producer Brian True-May (who has one of the loveliest names ever); and program/creative consultant and producer Betty Willingale.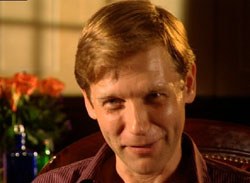 The behind-the-scenes look also includes reflections by some of the series' guest stars — a list that reads like a who's who of British stage and screen — including the late George Baker (whom you may recall as Tiberius in the hit miniseries I, Claudius), who played twins Charlie and Jack Magwood in the episode "The House in the Woods," and Richard Cant, whose portrayal of the odd undertaker Dennis Rainbird in "The Killings at Badger's Drift" (the very first Midsomer episode) was so well-received that producers brought him back to the series as Rainbird's cousin, Alistair Gooding, in "Dead Letters."
And no documentary about Midsomer Murders would be complete without a segment about the show's haunting theme music, in which composer Jim Parker and musician Celia Sheen discuss the added eccentricity provided by the theremin.
Midsomer Murders
depicts "English rural life with a twist," and Midsomer Murders: Super Sleuths details the ins and outs of the people, places and plots that have made "death and destruction among the dahlias" a favorite amongst viewers for nearly two decades.
The following stations are airing Midsomer Murders: Super Sleuths as a pledge drive special. Premiere dates and local air times are provided, where currently available. Check your local listings or contact the station serving your area for the program schedule if not shown below.
| State | City | Station |
| --- | --- | --- |
| CALIFORNIA | San Jose | |
| DISTRICT OF COLUMBIA | Washington, DC | |
| FLORIDA | Tampa/St. Petersburg | |
| IDAHO | Boise, Coeur d'Alene, Moscow, Pocatello, Twin Falls | |
| ILLINOIS | Chicago | |
| INDIANA | Indianapolis | |
| KANSAS | Topeka>KTWU | |
| LOUISIANA | Alexandria, Baton Rouge, Lafayette, Lake Charles, Monroe, Shreveport | |
| MARYLAND | Annapolis, Baltimore, Frederick, Hagerstown, Oakland, Salisbury | |
| MASSACHUSETTS | Boston | |
| NEW HAMPSHIRE | Durham, Keene, Littleton | |
| NEW JERSEY | Camden, Montclair, New Brunswick, Trenton | |
| NEW YORK | Binghamton | |
| NEW YORK | Garden City/New York City | |
| NEW YORK | Watertown | |
| OHIO | Oxford | |
| OKLAHOMA | Cheyenne, Eufaula, Oklahoma City, Tulsa | |
| OKLAHOMA | Tulsa | |
| OREGON | Bend, Corvallis, Eugene, La Grande, Portland | |
| VERMONT | Burlington, Rutland, St. Johnsbury, Windsor | |
| WASHINGTON | Seattle/Yakima | |
| WISCONSIN | Milwaukee | |
—————————
Midsomer Murders: Super Sleuths Special Airing on Local Public Television Stations [UPDATED]