It's Valentine's Day 2014, and love is in the air. So are snow, sleet, and driving rains across much of the US and UK. The weather is bad and roads are worse, which makes it a good day to stay indoors, cuddle up, and binge-watch some terrific loving twosomes — romantic and non — of British TV.
But before we get to them, let's remember that Valentine's Day is about love, not just romance. So, significant other or not, you can love on these shows that demonstrate love in a variety of relationships.
Gavin & Stacey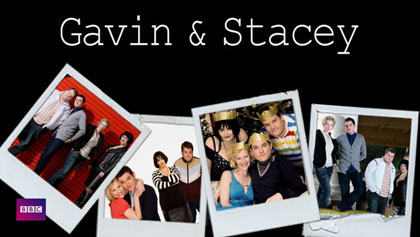 English boy Gavin (Matthew Horne, Bad Education) and Welsh girl Stacey (Joanna Page, The Syndicate) meet, fall in love, and begin their happily ever after. And it's messy.
As they navigate through the ups and downs of their relationship — from engagement and marriage to break-up and reunion — they challenge each other and their families and friends, who have their own opinions of what the couple should do, where they should live, and the like. The result: a series that became a fan favorite on both sides of the pond.
All three series of the multiple award-winning Gavin & Stacey (including the 2008 BAFTA Audience Award) are available for streaming at Amazon Instant Video
and Netflix.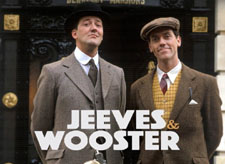 Jeeves & Wooster

Sure, Lord Grantham has Bates, but the valet of all valets has got to be Jeeves (Stephen Fry, Kingdom), the upstanding and quick-thinking gentleman's gentleman to Bertie Wooster (Hugh Laurie, House M.D.), a well-meaning but dim-witted bachelor aristocrat.
Living the high life is jolly good fun, but for Bertie it also includes getting himself into spots of bother. Schemes to extricate himself invariably backfire, and it inevitably falls to the loyal and clever Jeeves to get him out of his messes. With a "Yes, sir," a cocktail (or hangover remedy), and just a tiny bit of smugness, Jeeves saves the day from one zany situation to the next.
Based on the Jeeves stories by P.G. Wodehouse, the BAFTA-nominated Jeeves & Wooster is as brilliant today as it was when it premiered in 1990. All four series are available for streaming at Amazon Instant Video
and Hulu.
Moone Boy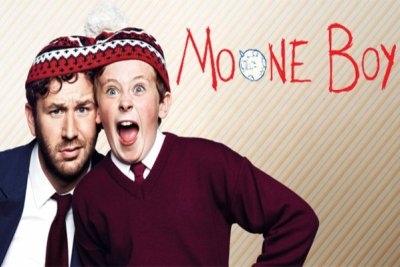 Martin Moone and Sean Murphy aren't so much a match made in heaven as they are in young Martin's imagination, since Sean (Chris O'Dowd, The IT Crowd) is his older, imaginary friend.
Aside from the age difference and the matter of Sean's (non)reality, the pair are like fraternal twins who (mostly) dress alike, go to school and church together, and have friends that have their own invisible friends. Their chats range from touching to laugh-out-loud funny, especially when Martin asks Sean what he thinks. (He really doesn't get how the imaginary friend thing works.)
Winner of the International Emmy Award for Best Comedy in 2013, Moone Boy is an absolute hoot. The first series is available for streaming exclusively at Hulu, where the second series premieres in the US on 24 April.
Scott & Bailey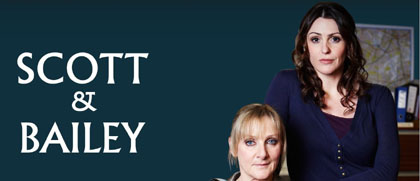 When it comes to detective duos, Janet Scott (Lesley Sharp, Starlings) and Rachel Bailey (Suranne Jones, Coronation Street) make up one of the best. They always catch the bad guy, but they don't always get their man.
Therein lies one of the best things about the hit drama: the characters are strong and vulnerable and clever and stupid, just like we can be. In a word, they are authentic. They drink, cuss, have sex (with others, not each other), care for each other, and even fall out, just like best mates do in real life. And their personal stories are as engaging as their investigations are gripping.
Twice nominated for the BAFTA Best Drama award, Scott & Bailey's first two series are available for streaming exclusively at Hulu.
William & Mary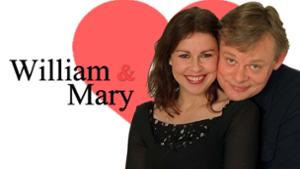 Look elsewhere for a program about the monarchs, because the William and Mary in this romantic dramedy are the undertaker and midwife, played beautifully by Martin Clunes (Doc Martin) and Julie Graham (The Bletchley Circle).
Theirs is the story of two single parents who meet through a dating service and begin a relationship — including the hits, misses, highs, and lows that are part and parcel of committing oneself romantically to another, all while raising children, working, and living life from day to day.
All three series of William & Mary, the 2003 TV Quick Awards winner for Best Drama, are available for streaming exclusively at Acorn TV.
—————————
Brit TV Lovers and Other Dynamic Duos