Santa Claus might be filling your stockings with all kinds of goodies this year, but it's PBS that has a special holiday gift just for Sherlock fans!
With less than a month to go until the stateside premiere of the third season of Sherlock,
PBS is giving Sherlockians a Christmas morning to remember by bringing us the behind-the-scenes special, Unlocking Sherlock.
The public has been fascinated by the iconic super-sleuth ever since A Study in Scarlet was published in 1887, and adaptations of Sir Arthur Conan Doyle's works on stage, radio, cinema and television have numbered in the thousands, making Sherlock Holmes "the most portrayed literary human character in film & TV" — beating out Shakespeare's Hamlet — according to the Guinness World Records.
Clearly, the appeal of the Sherlock Holmes tales have been enduring, but what does it take to update them for the 21st Century?
Enter Unlocking Sherlock,
in which series writers and creators Steven Moffat and Mark Gatiss share some of the challenges they encountered when adapting the original Victorian-era stories for modern-day audiences. They also describe the evolution of the Holmes, Watson, Lestrade, Mycroft, Moriarty, and Irene Adler characters, from Conan Doyle's original characterizations through the various filmed versions, up to our contemporary Sherlock.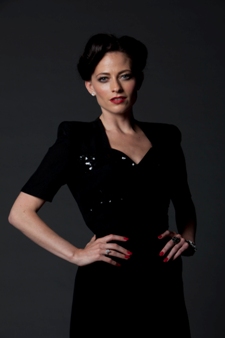 And interviews with series stars Benedict Cumberbatch and Martin Freeman, along with co-star Lara Pulver, offer insights into the reinvention of their characters as well.
Said Beth Hoppe, Chief Programming Executive and General Manager of General Audience Programming for PBS: "As excitement builds for the new season of Sherlock on Masterpiece, we invite viewers to join us as we delve into the writers' inspiration for the modern-day Sherlock Holmes that has captivated fans nationwide. This special highlights the transformation of Sir Arthur Conan Doyle's most-portrayed character into a cultural phenomenon."
The premiere broadcast of Unlocking Sherlock airs on PBS on Sunday, 12 January 2014, at 10 PM Eastern (check your local listings).
But here's the gift: PBS is making Unlocking Sherlock
available for streaming on PBS.org this Wednesday, 25 December 2013, at 10 AM!
Check it out, then keep your breath bated until the premiere of Sherlock: Series Three
on Sunday, 19 January, at 9:58 PM on PBS.
Happy holidays!
—————————
Unlocking Sherlock: A Behind-the-Scenes Look