We have a veritable feast for the eyes today, as new images and videos have been released for upcoming British TV specials and series airing soon on BBC America.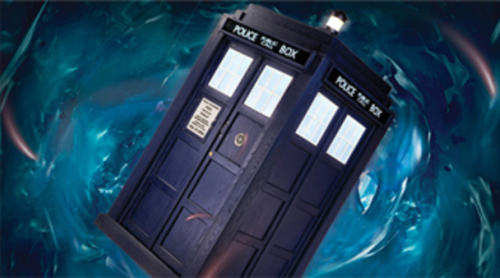 First up, brand-new pics from An Adventure in Space & Time,
the BBC drama about the beginnings of Doctor Who starring David Bradley (Harry Potter, Broadchurch) as the First Doctor, William Hartnell. (Honestly, Bradley's resemblance to Hartnell is downright uncanny.)
Below are Bradley with Jamie Glover (Waterloo Road) and Jemma Powell (Alice in Wonderland), who respectively play companion actors William Russell and Jacqueline Hill (who played companions Ian Chesterton and Barbara Wright).
And here is Bradley with Claudia Grant as the third original companion actor Carole Ann Ford, who played the First Doctor's granddaughter, Susan. (Ooh, look! A Dalek!)
An Adventure in Space and Time is set to premiere on BBC America in the US and BBC Two in the UK in November as part of the Doctor Who 50th Anniversary celebration.
Speaking of Doctor Who, this weekend we have the premiere of Doctor Who: The Doctors Revisited: The Tenth Doctor,
featuring David Tennant.
Check out the promo video below.
Doctor Who: The Doctors Revisited: The Tenth Doctor premieres on BBC America this Sunday, 27 October, at 8 PM Eastern.
Next up, The Graham Norton Show. Graham's guests this week are Sir Paul McCartney, Chris Hemsworth, Natalie Portman, Katy Perry, and James Corden.
Here's a taste of the yuks coming up:
Get your laugh on when the next episode of The Graham Norton Show airs this Saturday, 26 November, at 10 PM on BBC America.
Lastly, filming has wrapped on the upcoming BBC action drama, The Musketeers,
and the BBC has released the first on-set pic from it.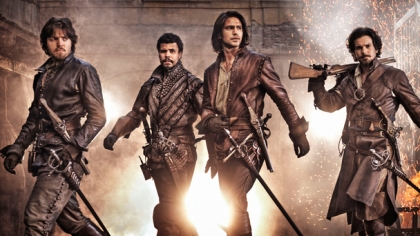 Based on the characters in the novel The Three Musketeers
by the elder (père) Alexandre Dumas, the series stars Luke Pasqualino (Skins) as D'Artagnan, Tom Burke (The Hour) as Athos, Santiago Cabrera (Merlin) as Aramis, and Howard Charles (&Me) as Porthos — the all-for-one, one-for-all soldiers whose duty is to protect the king.
The ten-episode The Musketeers will premiere on BBC One in the UK and BBC America in the US in 2014.
—————————
New BBC Pics and Videos: An Adventure in Space and Time & More