Hulu has set the US premiere date for the British psychological crime thriller Witness Number 3, starring Nina Toussaint-White.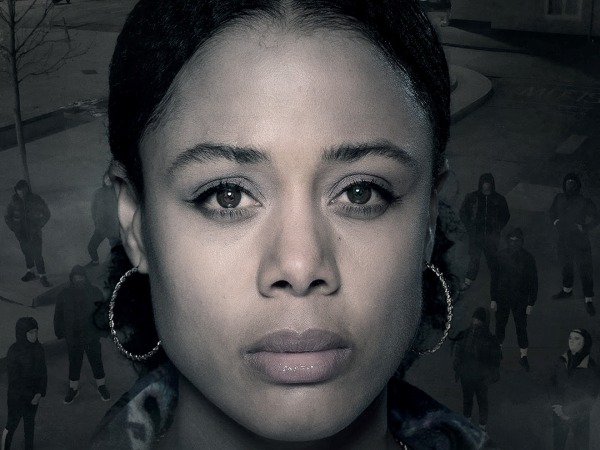 How far are you prepared to go to do the right thing?
This is the question posed by Witness Number 3, a claustrophobic psychological crime thriller from the UK's Channel 5 that premieres in the US this Thursday, December 15, exclusively on Hulu.
Nina Toussaint-White (Bodyguard, The Sister, Mammals) stars as Jodie, a single mum who runs a hairdressing salon. While at work one day, she glances out the window and, in that split second, witnesses a killer and his victim just moments before the former murders the latter.
Believing she is doing the right thing, Jodie comes forward as a witness in the murder investigation, but is confused by the police keeping her identity secret and referring to her only as "Witness Number 3." When Jodie's identity is leaked, she understands why: It is the beginning of her living nightmare from doing her civic duty.
Soon Jodie is paying for her good deed when she becomes the target of a terrifying intimidation campaign by a violent gang sent to stop her from testifying.
Costars in the four-episode thriller include Sue Johnston (Downton Abbey), Clare Dunne (Kin), and Sion Daniel Young (Deceit).
__________________
As an affiliate of Amazon and other cos, affiliate links on this blog allow us to earn income from qualifying actions (at no extra cost to you).

Witness Number 3: Psychological Crime Thriller Set to Premiere in the US on Hulu