Hulu has released the official trailer for Season 11 of the hit Canadian comedy series Letterkenny. Check it out.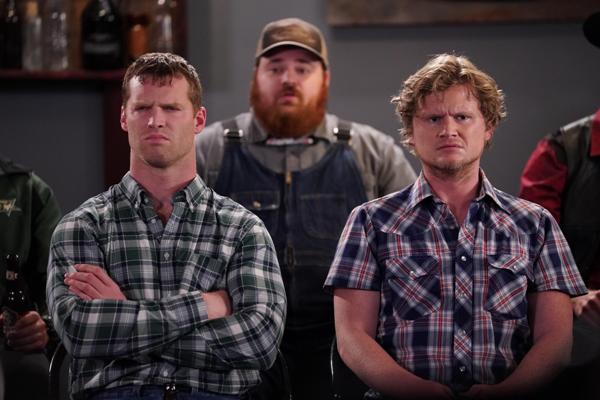 The annual tradition of Hulu premiering the new season of Letterkenny in the US on Boxing Day, aka December 26, continues this year with the hit Canadian comedy's eleventh season.
What the show's fans can count on in the new season are the constant feuds over trivial matters amongst Letterkenny's three groups of residents — the Hicks (who farm), the Skids (who do drugs), and the Hockey Players (who play hockey) — which often end with someone getting their ass kicked.
Aside from the usual fisticuffs, Season 11 also sees the small town's locals contend with a host of things that (might) make you go hmm, including the best chip flavors, lost dogs, an influencer invasion, Skid business, a mystery at the church bake sale, unwanted guests at the beer league, and the Degens stirring up trouble. And that's just for starters.
Letterkenny: Season 11, a Hulu Original, premieres in the US on Monday, December 26, exclusively on Hulu.
Reprising their roles for the new season are Jared Keeso as Wayne, Nathan Dales as Daryl, Michelle Mylett as Katy, K. Trevor Wilson as Dan, Dylan Playfair as Reilly, Andrew Herr as Jonesy, Tyler Johnston as Stewart, Evan Stern as Roald, Jacob Tierney as Glen, Patrick McNeil as Connor, Lisa Codrington as Gail, and Dan Petronijevic as McMurray.
__________________
As an affiliate of Amazon and other cos, affiliate links on this blog allow us to earn income from qualifying actions (at no extra cost to you).

Letterkenny: Hulu Drops Trailer for Season 11 of Hit Canadian Comedy