BritBox North America has set the premiere date for its Scottish crime drama series Karen Pirie, starring Lauren Lyle as the eponymous detective.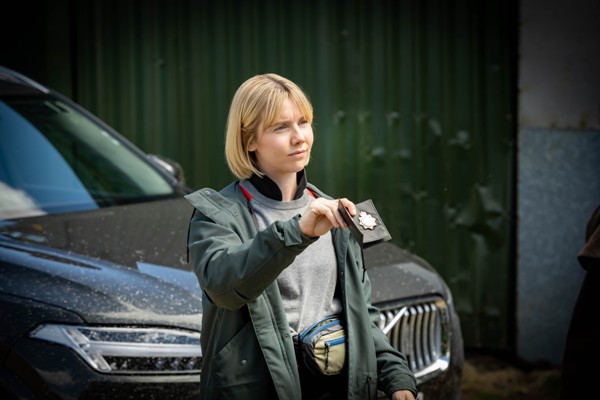 Based on celebrated crime writer Val McDermid's best-selling series of "Karen Pirie" novels, and adapted by Emer Kenny (Father Brown), BritBox Original Karen Pirie stars Lauren Lyle (Outlander, Broken) as DS Karen Pirie, a brilliant young Scottish detective with a quick mouth and tenacious desire for the truth.
The three-episode series premieres in North America on Tuesday, October 25, exclusively on BritBox.
In the feature-length series opener, based on the first "Karen Pirie" novel, A Distant Echo, newly-promoted Karen is tasked with reopening a murder investigation that has been the subject of a controversial true-crime podcast. When teenage barmaid Rosie Duff was found brutally murdered in a St. Andrew's graveyard in 1996, suspicion fell on the three students who discovered her body. But with a lack of forensic evidence, no charges were brought and the investigation floundered.
Twenty-five years on, someone is willing to risk everything to keep the secrets surrounding the case hidden. Do the three men know more than they previously revealed? How flawed was the original investigation? And can Karen uncover the truth of what happened to Rosie that fateful night?
Costars in Karen Pirie include Emer Kenny, Gemma McElhinney (Beats), Kevin Mains (Shetland), Buom Tihngang (Death in Paradise), and Anna Russell-Martin (Annika).
__________________
As an affiliate of Amazon and other companies, ads & affiliate links on this blog allow us to earn income from qualifying actions and purchases (at no extra cost to you).

Share this post/page.

Karen Pirie: BritBox Original Scottish Crime Drama Series Gets North America Premiere Date