The long-awaited and highly-anticipated new season of Shetland — as well as star Douglas Henshall's final season on the show — will arrive soon in North America.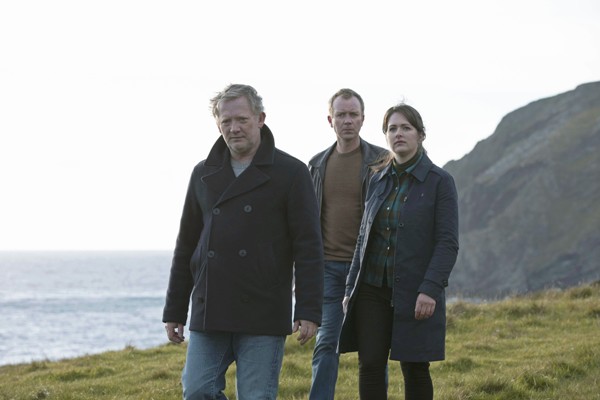 I know, I know. Shetland without Douglas Henshall as DI Jimmy Perez?!? That's like a day without sunshine, peanut butter without jelly, Laurel without Hardy… the list could go on. Alas, it is so; he is leaving the show. But hey, we have a whole new six-episode season with him coming up!
Based on the best-selling books by award-winning crime writer Ann Cleeves, Season 7 of Shetland sees Jimmy Perez drawn into the troubled history of a family recently arrived from Glasgow after a vulnerable young man disappears. The missing man embraced life in Shetland, and the community took him to its heart. So have the vengeful ghosts of the past caught up with him? Or did an intense, new relationship turn sinister? Something about this elusive figure is not as it seems. When a breakthrough in the case reveals a danger greater than anyone could have feared, it falls on Perez to save the close-knit island community of Shetland from an unimaginable threat.
So get your Shetland on, people. Catch up on the series now, as Shetland: Season 7 premieres in North America on Tuesday, September 13, exclusively on BritBox.
The new season features series regulars Alison O'Donnell as DS Alison 'Tosh' McIntosh, Steven Robertson as DC Sandy Wilson, Mark Bonnar as Duncan Hunter, and Lewis Howden as Sgt. Billy McCabe, as well as Julie Graham, who returns as Rhona Kelly, and Angus Miller, who reprises his role as Donnie. Guest stars include Laurie Brett (EastEnders), Ladi Emeruwa (Berlin Station), and Simone Lahbib (A Confession), amongst others.
__________________
As an affiliate of Amazon and other companies, ads & affiliate links on this blog allow us to earn income from qualifying actions and purchases (at no extra cost to you).

Shetland: BritBox Sets North America Premiere Date for Season 7 of Scottish Mystery Drama