The second season of British docuseries Rise of the Nazis, titled "Dictators at War," will air in the US on PBS next month.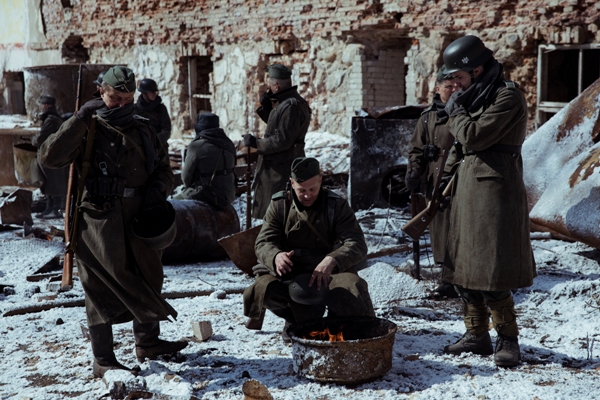 In the first season of the award-winning BBC docuseries Rise of the Nazis, the three-part program reveals how Hitler and the Nazi Party rose to power in 1930s Germany, when the country had been a democracy at the start of that decade.
(If you haven't seen Season 1, it's available for streaming in the US on PBS Passport and BBC Select.)
The second season, also consisting of three hour-long episodes, looks at why dictatorships fail, and of the hubris that nearly destroyed freedom but ultimately destroyed itself.
It opens with the episode "Barbarossa." Hitler was at the peak of his power when he was preparing to attack the Soviet Union under the guise of a plan to invade Britain in order to deceive his fellow ruthless dictator, Stalin. The Nazi campaign on the Eastern Front would ultimately include battles that saw some of the most brutal and inhumane warfare in all of history — an offensive that many historians see as the defining conflict of World War II.
In "Stalingrad," Hitler has lost the Battle of Moscow, and the winter of 1942 in Russia found German troops in desperate need of fuel and resources. It also saw Hitler and Stalin taking charge of their armies, gearing up for a fight to the death.
And in "The Home Front," Hitler's stress intensifies after Stalingrad, and facing defeat on the Eastern Front, he retreats. With no master plan, he leaves it to the men around him to pull Germany back from the abyss, but rifts amongst his inner circle emerge as they vie for power. Meanwhile, the resistance gets a student voice, and an enemy within plots to kill Hitler.
Featuring dramatic recreations, archival footage, photos and recordings, and interviews with experts, Rise of the Nazis: Dictators at War premieres in the US on Tuesday, April 12, at 9 PM ET, on PBS (check your local listings). Subsequent episodes will debut at the same time on April 19 and 26.
__________________
As an affiliate of Amazon and other companies, ads & affiliate links on this blog allow us to earn income from qualifying actions and purchases (at no extra cost to you).

Rise of the Nazis: Dictators at War: Docuseries' Second Season to Air on PBS