NBC has set the US premiere date for the second season of Transplant, the critically-acclaimed and fan-favorite Canadian medical drama.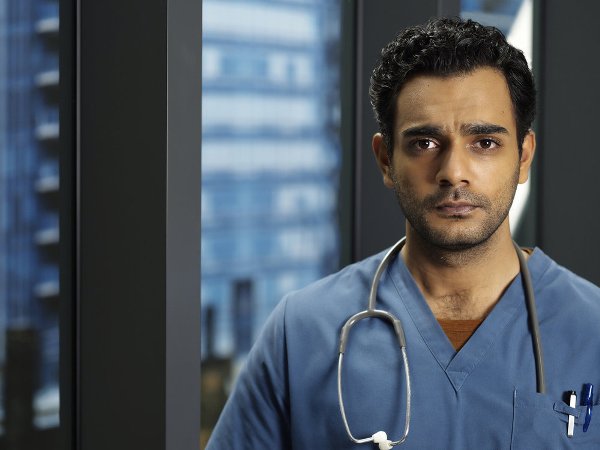 Transplant, whose first season won four Canadian Screen Awards, including Best Dramatic Series and Best Lead Actor, Drama Series for series star Hamza Haq, will return to telly in the US with Season 2 on Sunday, March 6, at 10 PM ET/PT, on NBC.
For folks who might not be familiar with the show, Transplant follows the story of Dr. Bashir "Bash" Hamed (Hamza Haq, The Indian Detective), a talented doctor and Syrian refugee who fled his war-torn country with his younger sister, Amira (Sirena Gulamgaus, Orphan Black), for a fresh start in Canada.
After a truck crashes into the restaurant where he's been working, Bash earns the chance to practice medicine again by using his field-honed skills to save lives in brilliant fashion, including that of Dr. Jed Bishop (John Hannah, The Victim), the Chief of Emergency Medicine at York Memorial Hospital in Toronto.
Season 2 picks up directly after the events in the Season 1 cliffhanger — with Bash and his fellow residents reeling and the hospital destabilized. Now the place that Bash had started to consider home suddenly feels precarious.
As the team adjusts to new colleagues while dealing with the challenges of life, unexpected faces from the past leave Bash seriously doubting whether his "transplant" into this new world was successful.
Costars in the series include Laurence Leboeuf (19-2), Jim Watson (Designated Survivor), Ayisha Issa (Dark Matter), and Torri Higginson (Stargate: Atlantis).
Creator Joseph Kay (This Life) serves as showrunner and executive producer for Season 2, with Stefan Pleszczynski (Killjoys) directing six of the season's thirteen episodes and executive producing. Additional executive producers include Bruno Dubé, Jocelyn Deschênes, Virginia Rankin, Tara Woodbury, Josée Vallée, and Adam Barken.
Transplant is produced by Sphere Media in association with CTV and Universal International Studios, a division of Universal Studio Group.
__________________
As an affiliate of Amazon and other companies, ads & affiliate links on this blog allow us to earn income from qualifying actions and purchases (at no extra cost to you).

Transplant: NBC Sets US Premiere Date for Season 2 of Hit Canadian Medical Drama