BBC Select, the SVOD streaming service geared toward documentary enthusiasts and Anglophiles on this side of the pond, has launched with quite an array of titles.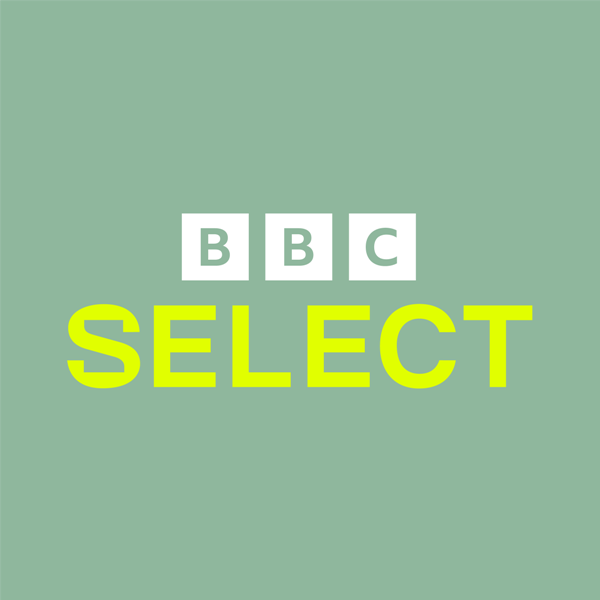 Back in February 2021, BBC Studios, the commercial arm of the BBC, launched its new ad-free subscription streaming channel BBC Select — offering lovers of documentaries in the US and Canada a slew of UK programs focused on culture, politics, and ideas that range from the weighty to the playful, from the eccentric to the sublime.
BBC Select joins a still-growing list of SVOD services on this side of the pond, and its programming niche caters to two distinct and intersecting audiences — lovers of British TV shows and documentary enthusiasts — by offering a wide array of British factual content. These programs are from the libraries of the BBC as well as other UK broadcasters, such as Channel 5, and much of the content consists of titles that have never been shown before in the US and Canada.
A few that had their North American premieres on BBC Select include:
Mystery of the Missing Princess — Princess Latifa, daughter of Dubai's ruler, fled to India in 2018 in the hopes of eventually reaching America and starting a new life. But she was captured, taken home, and silenced. Then a video emerged — one that she wanted to be released if her escape failed. This film pieces together Latifa's life, exposing the litany of repression and abuse behind her life of apparent privilege. Also available on BBC Select is the 2021 follow-up film, Secret of the Missing Princess.
Shock of the Nude — In this two-part docuseries, Professor of Classics Mary Beard (Meet the Romans) gives a personal and provocative take on the nude in western art, from ancient Greece to the present, and asks why artists and viewers seem so obsessed by nudity.
TV's Black Renaissance: Reggie Yates in Hollywood — For years it was rare to see people of color on American television, but in recent years a revolutionary change has shaken Hollywood. Hit shows with majority African-American casts, including Atlanta, Dear White People, and Insecure, are pioneering a new frankness about race and identity. In this hour-long documentary, actor and DJ Reggie Yates (Rastamouse, Doctor Who) travels to Los Angeles and tackles the big questions that these shows address.
A few more shows, which premiered on BBC Select earlier this week, include:
The $50 Million Art Swindle — For this feature-length documentary, acclaimed director Vanessa Engle (The Funeral Murders) tracked down Michel Cohen, the charlatan New York art dealer who swindled more than $50 million from the art establishment before going on the run from the FBI for 18 years. Engle persuaded him to tell his extraordinary story, which is part crime caper and an exploration of motive and morality.
Me, My Selfie and I — With most people now having more images of themselves in their phone than of their entire childhood, conceptual artist Ryan Gander investigates this phenomenon, a new kind of self-regard that hardly existed even ten years ago. He discovers that the roots of the selfie go back hundreds of years and, in the age of social media, when we are told to be our best selves and live our best lives, he asks what this really means and what technology is doing to our sense of self.
The Romantic Revolution — In this three-part docuseries, Sir Simon Schama (Civilizations) looks at the enduring legacy the Romantics have left on our modern world, including their ideas from over 200 years ago of popular revolutions, self-obsession, and modern nationalism. Contributors include musician Pete Doherty, natural historian and global treasure Sir David Attenborough, hip-hop artist Testament, French street artist PBoy, and actors Harriet Walter (Killing Eve), Christopher Eccleston (Doctor Who), and Tobias Menzies (The Crown).
And coming to BBC Select on April 19 are:
Epidemic: The Great Plague — With the coronavirus pandemic having parallels to the Great Plague of 1665, medical doctor Dr. Xand van Tulleken (Operation Ouch!), archaeologist Raksha Dave (Digging for Britain), and journalist John Sergeant (The Secret Life of Books) investigate the historical event in this three-part docuseries — tracing the Great Plague back to its source, delving into its immediate and long-term impact, and looking into whether history is repeating itself again.
The Last Igloo — Timed with Earth Day and featuring an original score from acclaimed Icelandic composer Biggi Hilmars, this film tells the story of a typical day in the life of an Inuit hunter in Greenland, as he travels across the stunning arctic landscape with his dog sled, fishes through the sea ice, and builds an igloo. While Inuit now live in permanent settlements, igloos are symbolic of a whole way of life that may be lost forever as the snow and ice disappear.
Oceans Apart: Art and the Pacific — In this three-part docuseries, art historian James Fox (Baroque! From St Peter's to St Paul's) investigates the impact of colonial exploration on the indigenous communities of Southwest Pacific through examining Aboriginal artworks, cultures, and lifestyles of several Pacific regions.
In addition to its documentary series and specials, BBC Select also offers viewers "The Drop" — a weekly collection of shows around a given theme and which features an exclusive short film from an inspiring individual on the given theme. This week that person is Chinese artist and activist Ai Weiwei, who offers up his take on the selfie.
Themes run the gamut — from love and sex, to war and rebellion, from parenthood and power, to race and consumerism — and some of the brilliant minds who have shared their thoughts include BLM co-founder Alicia Garza (on the power of community), journalist and essayist Roxane Gay (on women's power), award-winning writer Lionel Shriver (on our virus drop), best-selling author Malcolm Gladwell (on lies), Norwegian author Karl Ove Knausgaard (on modern masculinity), and food expert and TV host Padma Lakshmi (on food and family). Coming up on future editions of "The Drop," which launch on Thursdays, are novelist Elif Shafak, rapper-producer Chuck D, and journalist Jamelle Bouie, amongst others.
BBC Select is currently available on Amazon Prime Video Channels and via the Apple TV app in the US (for $4.99/month after the 7-day free trial) and Canada (for $6.99/month).
__________________
As an affiliate of Amazon and other companies, ads & affiliate links on this blog allow us to earn income from qualifying actions and purchases (at no extra cost to you).

Share this post/page.

BBC Select: New Documentary Streaming Service Brings More British TV Content to the US