PBS has set the US premiere date for My Grandparents' War, a history-genealogy documentary series featuring four of Britain's brightest stars of the acting world.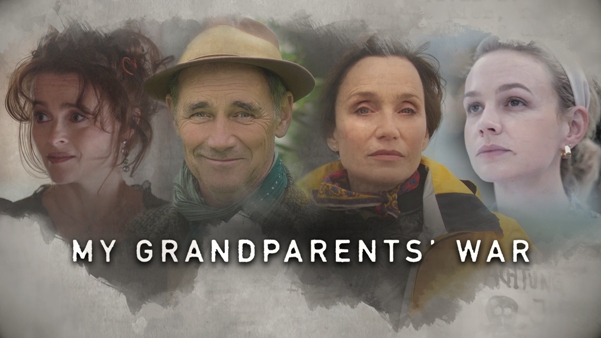 Best be prepared and have a box of tissues handy when you sit down to watch My Grandparents' War, as you might experience what I did just from watching the preview (below): tears, along with a knot in my stomach that prevented me from going all ugly-cry.
Part Finding Your Roots, part wartime documentary, My Grandparents' War is a four-part series that reveals the bravery and the sacrifices made by the grandparents of four leading British actors during World War II, and the extraordinary impact the global conflict had on their families.
Combining key moments in history with compelling personal stories, each of the program's hour-long episodes follows one of the actors — two-time Academy Awards® nominee Helena Bonham Carter (The Crown, The King's Speech), Oscar® winner Mark Rylance (Bridge of Spies, Wolf Hall), Oscar nominee Kristin Scott Thomas (Darkest Hour, The English Patient), and Academy Awards nominee Carey Mulligan (Promising Young Woman, An Education) — as they do a deep-dive into their family's wartime history.
All four actors have made their marks in Hollywood, and all have unanswered questions about the scars the Second World War left on their grandparents — ordinary yet courageous and self-sacrificing people who were caught up in a horrific conflict. In retracing their grandparents' footsteps during the war, Bonham Carter, Rylance, Scott Thomas, and Mulligan discover the remarkable bravery their forebears demonstrated amid the most harrowing circumstances, and uncover the life-and-death decisions their grandparents were forced to make.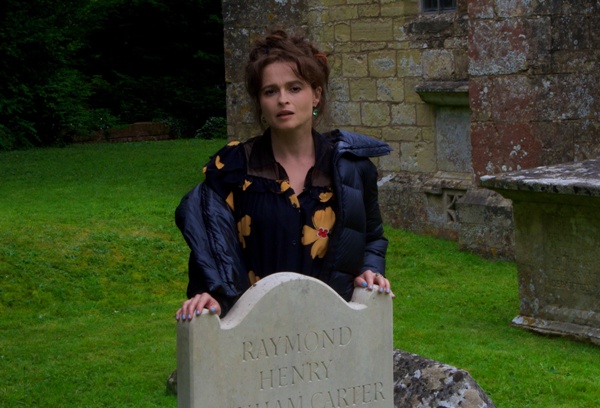 Episode 1: "Helena Bonham Carter"
In the series' opener, Helena Bonham Carter explores the lives of her maternal grandfather and paternal grandmother, neither of whom were war heroes in the military sense, but whose heroism saved countless lives nonetheless. She learns that her maternal grandfather, Eduardo Propper de Callejón, a Spanish diplomat in France, had defied his government's orders by issuing visas to help Jewish people escape the Holocaust as the Nazis invaded France. Bonham Carter also discovers that her paternal grandmother, Lady Violet Bonham Carter, was a woman ahead of her time: This mother of four and liberal politician in England not only volunteered as an air raid warden, she also took a stand against anti-Semitism and campaigned for women's rights.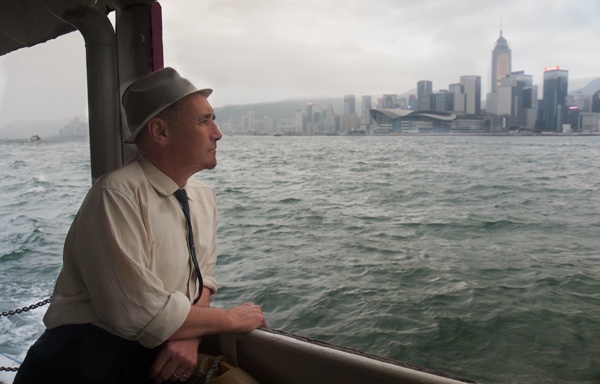 Episode 2: "Mark Rylance"
Sir David Mark Rylance Waters, star of stage and screen and peace activist, delves into the wartime history of his grandfather, Osmond Skinner, in the second episode. Skinner was a banker before he joined the Hong Kong Volunteer Defence Corps, the auxiliary militia force that threw him into battle, despite his having no military training, to defend the island, a colony of the United Kingdom at the time. On Christmas Day, Skinner was shot and taken as a Japanese prisoner of war (POW). When Rylance uncovers the shocking story of how his grandfather had survived the notorious POW camps for nearly four years, his views on war are deeply tested.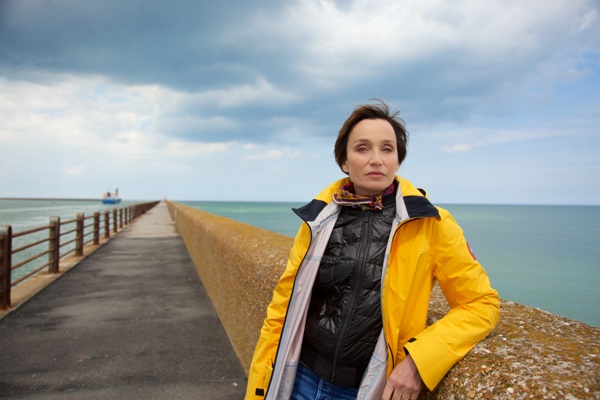 Episode 3: "Kristin Scott Thomas"
The third episode sees Dame Kristin Anne Scott Thomas DBE learning for the first time details about her grandfather's experiences during World War II, which he had never spoken about. William Scott Thomas had served as a commanding officer in the Royal Navy throughout the war, and survived some of the most devastating battles, including Dunkirk and D-Day. For Kristin, her journey of discovery includes more than absorbing information; it also allows her to meet physically and connect emotionally with the families of people her grandfather had saved and the veterans who had served alongside him.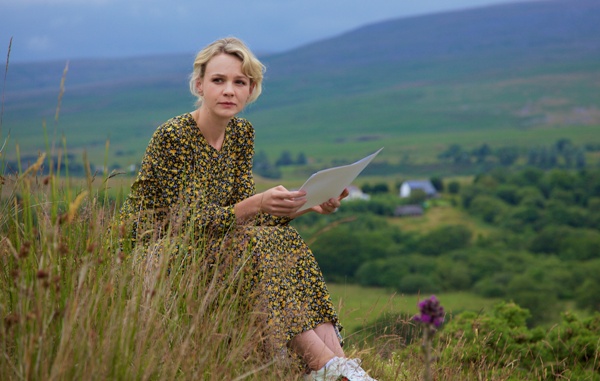 Episode 4: "Carey Mulligan"
The series closes with Carey Mulligan's journey back in time, to when her grandfather, Denzil Booth, had fought during World War II. She discovers that he, as a teenager, had traveled thousand of miles from the Welsh Valleys to fight the Japanese military in the final months of the war, and that his university education fast-tracked him to be a junior officer in the Navy. Booth was serving aboard Britain's biggest warship when it was attacked by Japanese kamikaze aircraft and he lost his closest friends. To understand kamikaze culture, Mulligan travels to Japan, where she is shocked in learning the ages of the kamikaze pilots and the horrors her grandfather had faced when he arrived in Tokyo.
A production of Wild Pictures for Channel 4 Television, produced in association with Taphae Productions Limited and with Thirteen Productions LLC for WNET, My Grandparents' War is produced by Leo Burley and executive produced by Tom Anstiss and Paul Hamann. Lesley Norman is Executive Producer and Stephen Segaller is Executive-in-Charge for Thirteen.
My Grandparents' War premieres in the US with its first episode on Sunday, April 4, at 8 PM ET, on PBS (check your local listings), and will be available for streaming on PBS.org and via the PBS app on the same date. New episodes will debut weekly through April 25.
Funding for My Grandparents' War is provided by public television viewers.
__________________
As an affiliate of Amazon and other companies, ads & affiliate links on this blog allow us to earn income from qualifying actions and purchases (at no extra cost to you).

Share this post/page.

My Grandparents' War: Program Details & US Premiere Date for History-Genealogy Series