In an early deal with distributor all3media international, Sundance Now has picked up Des, a true-crime drama starring David Tennant, for the US, Canada, and the Caribbean.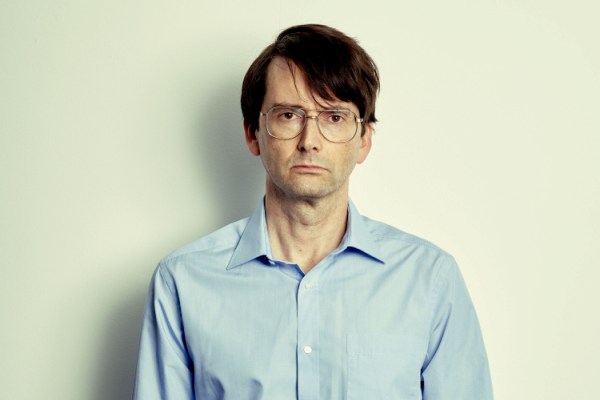 Des centers on one of the most infamous criminal cases in UK history: that of Dennis Nilsen, known as the "kindly killer."
The chilling drama stars David Tennant (Good Omens, Broadchurch) as Dennis Nilsen, a local civil servant who murdered boys and young men he met on the streets of London's Soho from 1978 to 1983.
Nilsen would meet and befriend these men before offering them food or lodgings for the evening back at his North London flat. His victims were often homeless or living off the grid, having slipped through the cracks of 1980s British society and thus welcoming of this stranger's apparent generosity. When he was finally caught on February 9, 1983, Nilsen had murdered a total of fifteen men over that five-year period, making him Britain's most prolific serial killer of the time.
After his arrest, Nilsen was astonishing in his honesty, admitting outright to all fifteen murders in the police car outside his flat. But infuriatingly for the investigating detectives, he couldn't remember any of his victims' names. With no apparent motive, inconclusive forensic evidence, and most of Nilsen's victims living off-grid, the police started the biggest manhunt investigation in UK history — not for the murderer but for the murdered.
The story is told through the prism of three isolated men: a detective, a biographer, and Nilsen himself. While the police investigation conducted by Detective Chief Inspector Peter Jay (Daniel Mays, White Lines, Line of Duty) provides the narrative and emotional spine of the miniseries, the relationship between Nilsen and his biographer, Brian Masters (Jason Watkins, The Crown, The Lost Honour of Christopher Jefferies), allows viewers to delve into the mind of one of the most emotionally elusive serial killers the world has ever seen.
Based on material from Brian Masters's book Killing for Company, the three-parter features Ron Cook (Mr Selfridge), Faye McKeever (A Confession), Chanel Cresswell (The Bay), Barry Ward (Britannia), Bronagh Waugh (The Fall), Ross Anderson (Three Girls), Ben Bailey Smith (The Split), Jay Simpson (Cradle to Grave), and Gerard Horan (Detectorists).
A production of all3media group's New Pictures (Catherine the Great, The Missing) in association with all3media international for ITV, the drama is written by Luke Neal (The Politician's Husband) and Kelly Jones (Baptiste), and directed by Lewis Arnold (Dark Money).
Sundance Now will premiere Des soon after the show's UK premiere on ITV, the commissioning broadcaster, later this year.
Stay tuned for updates.
__________________

Share this post/page.

Outbound links on this page include non-affiliate links and affiliate links; the latter allows us to earn income from qualifying actions.
Des: Sundance Now Acquires David Tennant True-Crime Drama