Beatrix Potter with Patricia Routledge, a delightful documentary that celebrates the life of the beloved children's author, begins airing on public TV stations next month.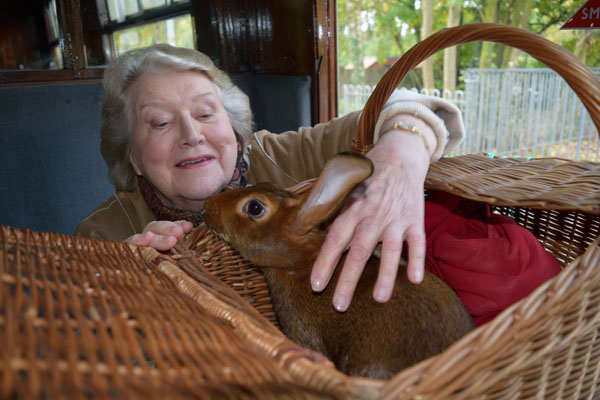 "The Boo-KAY residence, the lady of the house speaking."
Whoops, wrong show. But right actress. Meaning Patricia Routledge, perhaps better known to British TV fans as (the original) Hyacinth Bucket in Keeping Up Appearances and Hetty Wainthropp in Hetty Wainthropp Investigates — both of which air regularly in the US on public TV stations.
New to public TV stations starting in October is Beatrix Potter with Patricia Routledge, a recounting of Potter's life story by one of the author's biggest fans.
"A hundred and fifty years after she was born, I want to follow in her footsteps, hoping to discover the real woman behind the myth." — Patricia Routledge
Routledge, who portrayed Potter in 1998 in the stage play Beatrix and is now Patron of the Beatrix Potter Society, is the writer and presenter of this documentary (her first time as both… at 86 years of age!), and its story is as lovely, colorful, and engaging as any of Beatrix Potter's illustrated tales.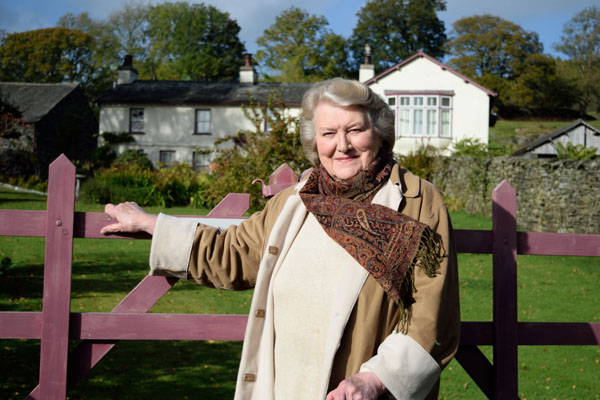 Born in 1866 into a wealthy family in Kensington, London, "artistic talent was in Beatrix's genes," says Routledge, who gives viewers of this program a glimpse of Potter's childhood art, housed in the archives of the Victoria & Albert Museum. In its collection are many of Potter's early paintings, including wonderful ones she made in a sketchbook when she was only nine years old.
The intricacy of her art, combined with her compelling stories and affinity for animals, would make Beatrix Potter "the JK Rowling of her age," according to historian Matthew Sweet;
"Throughout the world one of her books is bought every 15 seconds; her 23 little tales are as popular now as they ever were."
Before becoming a published author, Potter made her first income as a painter… "of animals dressed as humans." Later she painted exquisite works of mushrooms, which led to her embarking on a years-long adventure in the world of science. Were it not for The Linnean Society, Beatrix might have become an Audubon of the Victorian and Edwardian eras.
So how did she become a children's author, one adored by generations of readers, instead?
This part of her life story began when Potter, with her pet rabbit, was on holiday with her parents in Scotland. The 26-year-old Beatrix wrote a letter, an illustrated story, to a little boy who was ill — a letter that would years later become The Tale of Peter Rabbit.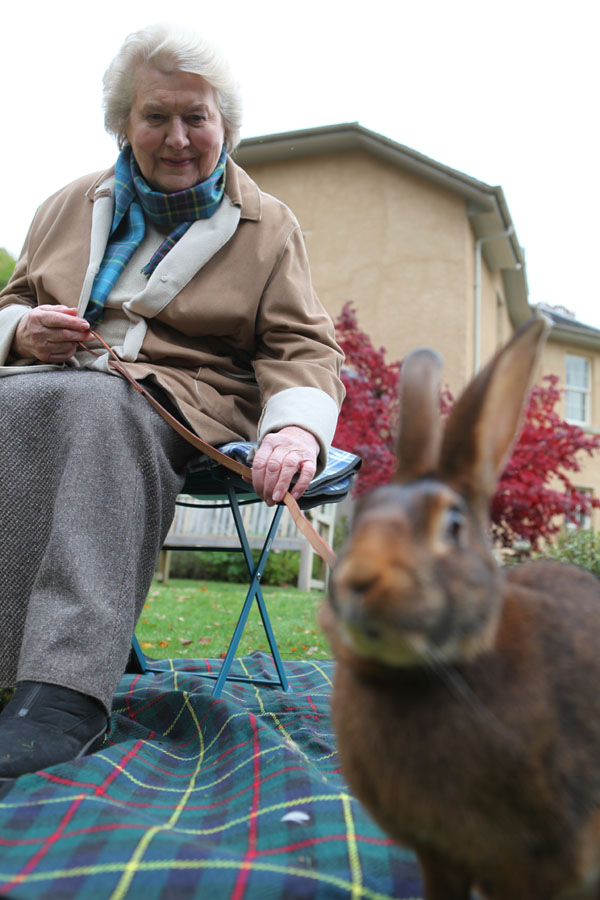 Not only did Beatrix find fame and fortune through her publisher, she also found love. Unfortunately, their love story was short-lived, even if her parents hadn't intervened.
With more books came more income, freedom, and a home of her own — Hill Top Farm in Near Sawrey — the setting for some of Potter's best loved stories, including The Tale of Tom Kitten, and her transition from author to landowner, farmer, and wife of William Heelis.
Royalties from publishing and merchandising afforded Beatrix the ability to buy more farms and farmlands, including Castle Farm, where she and William lived at Castle Cottage.
"And it was in this house that she embarked on her greatest enterprise, a cause that seems to have been waiting for her all her life: the conservation of the Lake District."
Land conservation in northwest England's Lake District was now Beatrix's focus, and she involved herself with a group of like-minded people that later became The National Trust.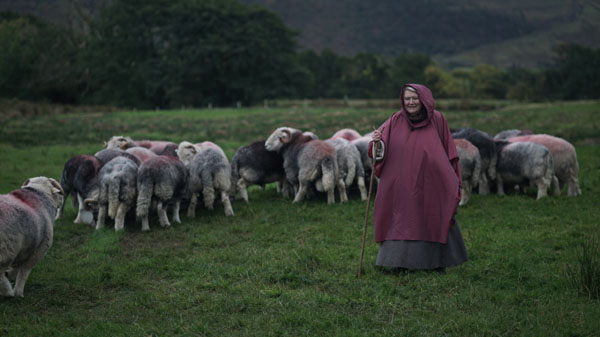 But her literary career was not yet over…
In 2015 Jo Hanks, a publisher at Penguin Random House Children's Books, discovered a manuscript for a never-before-seen story by Beatrix Potter in the V&A Museum's archives.
It was The Tale of Kitty-In-Boots, written by Potter before the start of World War I but not published during her lifetime. Released in September 2016, 73 years after her death, this new book features illustrations by the renowned Sir Quentin Blake.
Beatrix Potter with Patricia Routledge premiered 26 January 2016 on More4 (now streaming on All4 for UK viewers) to commemorate the 150th anniversary of the author's birth and to celebrate the (then upcoming) publication of The Tale of Kitty-In-Boots.
Sprinkled throughout the hour-long program are excerpts from Potter's stories, read aloud by fans of all ages.
And sharing insights with Routedge are Susan Bolsover of publishing house Penguin Random House UK; Sara Glenn, Curator of the Warne & Ladybird Archive, home of an original publisher's manuscript for The Tale of Peter Rabbit; researcher and editor Libby Joy; Graham Kilner, Curator of the Armitt Museum & Library in the Lake District, which houses a collection of Potter's scientific paintings; John Moffat of The National Trust; sheep farmer Will Rawlings; and author A.N. Wilson.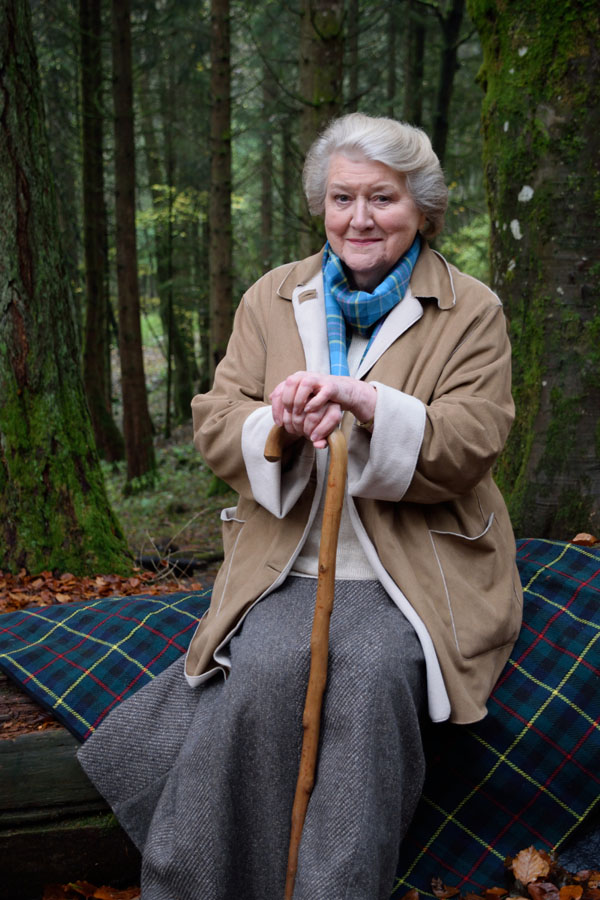 Beatrix Potter with Patricia Routledge is being released in the US on 1 October 2016. The stations below are confirmed for airing it. Their programming schedules vary, so check your local listings or contact the station that serves your area for details about air dates and times. (Click on the logos to be taken to the stations' websites.)
If you would like to watch Beatrix Potter with Patricia Routledge but your station isn't listed, contact its viewer services department or American Public Television to request it.
And connect with fans of the show on social media with #potterwithpatricia.
| STATE | CITY | STATION |
| --- | --- | --- |
| ARIZONA | Tucson | |
| CALIFORNIA | Monterey, Salinas, San Francisco, San Jose, Watsonville | |
| FLORIDA | Tampa | |
| GEORGIA | Albany, Athens, Augusta, Chatsworth, Cochran, Columbus, Dawson, Macon, Pelham, Savannah, Waycross, Wrens | |
| IDAHO | Boise, Coeur d'Alene, Moscow, Pocatello, Twin Falls | |
| IOWA | Council Bluffs, Davenport (Quad Cities), Des Moines, Fort Dodge, Iowa City, Mason City, Red Oak, Sioux City, Waterloo | |
| KENTUCKY | Bowling Green, Nashville | |
| MICHIGAN | Alpena, Cadillac, Flint, Manistee, Mt. Pleasant | |
| MONTANA | Billings, Bozeman, Great Falls, Kalispell, Missoula | |
| NEW YORK | Albany, Schenectady, Troy | |
| NEW YORK | Buffalo | |
| NEW YORK | Rochester | |
| NEW YORK | Syracuse | |
| NORTH DAKOTA | Bismarck, Devil's Lake, Dickinson, Ellendale, Fargo, Minot, Valley City, Williston; Crookston MN | |
| OHIO | Cincinnati | |
| OHIO | Cleveland | |
| OKLAHOMA | Tulsa | |
| TEXAS | Dallas | |
| UTAH | Provo | |
| UTAH | Salt Lake City | |
| VERMONT | Burlington, Rutland, St. Johnsbury, Windsor | |
| VIRGINIA | Norfolk | |
| WASHINGTON | Spokane | |
| WISCONSIN | Milwaukee | |
To find out which other British TV shows are airing on local public television stations, see "British TV to Watch in October" and our British TV Viewing Guide.
__________________

Add your comments on our Facebook and Twitter pages.

Share this post/page.

Beatrix Potter with Patricia Routledge: Charming Documentary Coming to Public TV Stations