The annual nerd and geek fest in Phoenix — Phoenix Comicon — is fast approaching, and this year Eight, Arizona PBS will be appearing for the first time and bringing its unique brand of edu-nerd-dom to the event, courtesy of the station's #PBSNerd masters. Bazinga!

The twelfth annual Phoenix Comicon goes into warp drive from June 5-8, and Eight, Arizona PBS is bringing its utterly cool educational spin on nerd-dom to the Southwest's signature pop culture event.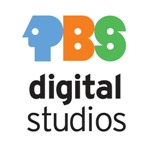 First up on Eight's slate is a discussion of how online-original programming, such as the popular PBS Idea Channel, fulfills public media's community service charter in an era when communities increasingly engage online.
If you, outfitted in your cosplay best, think this is going to be all corporate suit-and-tie talk, you should know that the tee-shirt-wearing, Webby Award-winning host of PBS Idea Channel, Mike Rugnetta, will be chatting up this topic nerd-style alongside Lauren Saks, director of programming for PBS Digital Studios.
Said Saks, "PBS Digital Studios and series such as PBS Idea Channel are building highly engaged communities online who love to discuss and celebrate popular culture. We look forward to connecting with the smart, passionate audience at Comicon."
Speaking of the audience, Idea Channel fanboys and fangirls will also be able to meet Rugnetta up close and personal at 7:30 PM on the 5th of June. For more information about registering for this meet-and-greet, visit www.azpbs.org/nerd.
(And speaking of fandom, check out Rugnetta's latest vid — "The Future of Fandoms" — a funny, fast-paced, facts-filled take on the past, present, and future of fan fic(tion), fan pics, and other aspects of fanworks and fandom.)
On June 6 at 10:30 AM, Eight will be participating on a panel regarding the PBS "Sherlock phenomenon" — illustrating how participatory culture and digital media are changing the way we learn, play, socialize, and participate in civic life. Kicking off the discussion is a look at the history of Sherlock pastiche and fandom, examining its connection to the digital media and learning movement.
Dawn Opel, a doctoral student and teaching assistant in Arizona State University's Department of English, whose research focuses on the intersection between digital media, leisure reading practices and literary fandom, is a featured panelist.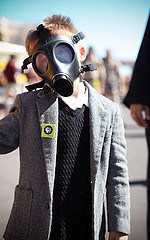 And since nerd-dom doesn't end when Phoenix Comicon does, Eight, Arizona PBS will also make a special announcement at the event, in anticipation of its fourth annual PBS Nerd Walk, which will be held on Saturday, the 1st of November (time TBA).
But wait, there's more!
Caped and non-caped crusaders of public media at the four-day nerdathon will have the opportunity to receive a limited-edition #PBSNerd button, presented exclusively at Phoenix Comicon. (No self-respecting "Are you my mummy?" kid would be caught, well, ya know, without one.)
And for those who champion Eight, Arizona PBS by "Allons-y"-ing and making a sustaining donation, you get a "Fantastic!" classic PBS Nerd t-shirt as your gift from the station. (I want one. Seriously, where do I send my check?)
UPDATE: The game is on. Here's how to get a PBS Nerd t-shirt of your own: Simply make a $25 donation to Eight, Arizona PBS and it's yours. (Living in Phoenix, attending Phoenix Comicon, and being a high-functioning sociopath is optional. A tax deduction is a given. And yes, I've already ordered mine — woo hoo!)
The brains behind the PBS Nerds concept is Eight, Arizona PBS promotions and events coordinator and nerd-in-chief, Bob Beard, who said, "Being nerdy is no longer about bad sci-fi and math jokes."
He added, "Part of our mission at Arizona PBS is to inspire lifelong learning, and at Comicon there's no shortage of enthusiasm or inspiration. Whether it's engineering your own mech suit, obsessing over cosmology or attempting to out-sleuth Sherlock, there's a process of inquiry happening throughout and we're happy to help facilitate that." Cool.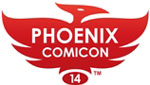 And Eight, Arizona PBS will be doing just that, alongside the likes of John Barrowman, Mark Sheppard, Eliza Dushku, Richard Dean Anderson, Nathan Fillion, Adam West, Burt Ward, Stan Lee, and many, many more featured guests at Phoenix Comicon 2014.
For more information, visit www.azpbs.org/nerd and www.phoenixcomicon.com.
—————————
#PBSNerd Alert: Arizona PBS Bringing Edu-Nerd-Dom to Phoenix Comicon [UPDATED]