Executive produced by Jed Mercurio and starring Parminder Nagra, UK crime thriller DI Ray will premiere in the US in February.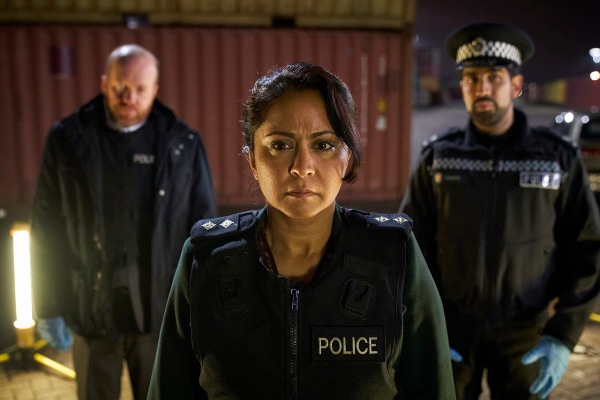 Parminder Nagra (The Blacklist, ER, Bend it Like Beckham) stars in DI Ray as Leicester-born Rachita Ray, a police officer who takes on a case that forces her to confront a lifelong personal conflict between her British identity and her South Asian heritage.
DI Ray premieres in the US on Monday, February 20, on the PBS app for viewers with PBS Passport, as well as on the PBS Masterpiece Prime Video Channel. (PBS Passport is an added member benefit that provides extended access to a digital, on-demand library of PBS programs for folks who are members of their local PBS stations.) The series will have its broadcast debut on Sunday, July 9, at 10 PM ET (check your local listings) on PBS, and stream on PBS.org as well as the PBS app.
Set in Birmingham, the series centers on Rachita, who receives the promotion she's been waiting for when she's asked to join a homicide investigation. But when she learns on her first day that the murder is a "culturally-specific homicide," her excitement about the promotion turns to disappointment, as Rachita suspects she is a token appointment, chosen for her ethnicity rather than her ability.
Regardless, the case is a challenging one and Rachita sticks with it, determined to find the killer and to call out the obvious biases her colleagues are bringing to the investigation, which is far from easy. The case isn't a run-of-the-mill murder inquiry, and she must delve deep into the dangerous world of organized crime in order to solve it. Rachita is more than up for the task, but what she didn't count on is what the case stirs up inside her: the realization that she's been burying a personal identity crisis her whole life.
Executive produced by Jed Mercurio (Line of Duty, Bodyguard), the four-part series costars Gemma Whelan (Game of Thrones) as Rachita's boss DCI Kerry Henderson, Jamie Bamber (Battlestar Galactica) as her colleague and fiancé DI Martyn Hunter, and Maanuv Thiara (Landscapers) as her partner PS Tony Khatri.
__________________
As an affiliate of Amazon and other companies, ads & affiliate links on this blog allow us to earn income from qualifying actions and purchases (at no extra cost to you).

DI Ray: UK Crime Thriller Starring Parminder Nagra Gets US Premiere Date