For holidays and gift-giving occasions throughout the year, we've hand-picked some gift ideas for the Brit TV fans in your life. You might even find a few goodies for yourself!
___________________________
BRITISH-NESS
For the lowdown on all things British, including Brit slang, check out these titles.
Very British Problems: Making Life Awkward for Ourselves, One Rainy Day at a Time
Sorry, I'm British!: An Insider's Romp Through Britain from A to Z
Stuff Brits Like: A Guide to What's Great About Great Britain
Knickers in a Twist: A Dictionary of British Slang
For avid readers of British mysteries, thrillers, and other fiction, visit out Recently Released British Books page.
ICONIC BRITISH SYMBOLS
From the Queen and the Union Jack, to the Tower of London and the London Tube…
Union Jack Vintage British Flag T-shirt Flag Shirts
Premium Unisex Warm Knit Union Jack Beanie Hat
Reversible Ultra Plush Sherpa Union Jack Throw Blanket 50 inches x 60 inches
Union Jack Tapestry Toss Pillow, 13-Inch
UK British 50 Pound Bank Note Tea Towel
London Underground Map Tea Towel
Royal Doulton Charlene Mullen Mugs, London City Scape, Set of 4
Royal Doulton Charlene Mullen Plates, 8.6-Inch, London City Scape, Set of 4
WORN OR INSPIRED BY THE DUCHESS OF CAMBRIDGE
Kate Middleton, the Duchess of Cambridge, is a fashion icon, and fashionistas on both sides of the pond want what she wears.
Le Chameau Women's Vierzon Leather Rain Boot
Longchamp Le Pliage Large Folding Tote
Tissot Women's Analog Display Quartz Two Tone Watch
Via Spiga Women's Kate Wool-Blend Coat with Faux-Fur Collar (Replica)
FOR TEA, PUDDING & MORE
A day is always better with a cuppa. It's even better with pudding, aka dessert. And while British food has a bad rap, we've had delicious dishes throughout our travels. We've even cooked up some!
Keep Calm and Carry On Tea Tin, English Breakfast Tea (40 Bags)
Taylors of Harrogate Classic Tea Variety Box, 48 Count
Vintage Green Rose Porcelain 11-Piece Tea Set, Green
Ovente KP72W Cordless Electric Kettle, 1.7-Liter, White
Simpson's Spotted Dick Sponge Pudding, 10.2 Ounce
Walkers Shortbread Rich Fruit Pudding, 16-Ounce Box
Walkers 6 Luxury Mincemeat Tarts – Net Wt. 372 g / 13.1 oz
Matthew Walkers Classic Christmas Pudding – 907g – 2lb
The Perfect Afternoon Tea Recipe Book
Great British Cooking: A Well-kept Secret
The Best Of Traditional Scottish Cooking
The Complete Irish Pub Cookbook
THE NAUGHTINESS & BRILLIANCE OF SHAKESPEARE
William Shakespeare. The Bard. 'Nuff said.
Thou Spleeny Swag-Bellied Miscreant
Twelfth Night starring Mark Rylance & Stephen Fry
The Tempest starring Roger Allam & Colin Morgan
Much Ado About Nothing starring Charles Edwards & Eve Best
Doctor Faustus starring Paul Hilton & Arthur Darvill
GIFTS INSPIRED BY FAN FAVORITE SHOWS
Jenna Coleman is gone as Peter Capaldi's 12th Doctor's companion from Doctor Who. Sherlock is finally returning to telly after two years with a special set in the Victorian era. And stateside fans of Downton Abbey are sobbing into their tea and crumpets, as the show's sixth season is its last.
Additional gift ideas are on the Doctor Who and Downton Abbey Shops pages.
Doctor Who: Official Guide on How to be a Time Lord
Doctor Who's Disappearing TARDIS Mug
Doctor Who Call Box Pullover Hoodie
Sherlock: The Abominable Bride
Investigating Sherlock: An Unofficial Guide
Sherlock – Sherlock Holmes with Violin Action Figure
I Am Sherlocked Sweatshirt Hoodie
Downton Abbey: A Celebration: The Official Companion to All Six Seasons
Downton Abbey, Downton Legacy Plum Pudding Black Tea, 36 Tea Bags
GREAT BRITISH TV SHOWS YOU HAVEN'T SEEN IN THE US

These DVDs are for shows that will be on our list of favorite Brit TV shows that premiered in the UK in 2015. They might be shown in the US in the future, but if they're not, it would be a shame for stateside fans to miss them, because they're brilliant. Viewers in the US will need a multi-region/region-free DVD player to watch these DVDs as they're coded for Region 2 (UK/Europe).
Visit the Recently-Released British TV DVDs page for more DVD ideas.
(For Brit TV fans who also enjoy English-subtitled foreign-language shows, visit The Euro TV Place for DVDs from France, Italy, Sweden, and other European countries.)
MULTI-REGION/REGION-FREE DVD PLAYERS
In addition to the above DVDs, there are so many other fabulous UK shows that never make it to US telly or streaming services, but are available on Region 2 DVDs. With one of these players, Brit TV fans can play discs coded for the UK, US, and other regions, and the world of international telly can be their oyster.
Panasonic S700P-K Multi Region 1080p Up-Conversion Code Region Free DVD/CD Player
Philips DVP-3680 All Multi Region Zone Free PAL/NTSC DVD Player HDMI 1080 (Black)
Samsung DVD-D530 All Multi Region Code Free 1080p with HDMI Up Converting DVD Player
Sony BDP-S1200 all Region Blu Ray and DVD Player and 6 feet hdmi Cable (Bundle)
STREAMING MEDIA DEVICES
A must-have device for British TV fans is a streaming media player. These handy-dandy doodads let viewers watch loads of content 24/7 on telly instead of just the computer. Many streaming channels are free, while others, such as Acorn TV, Amazon Prime Instant Video,
Hulu Plus,
and Netflix, require a paid subscription.
Sony BDPS6500 3D 4K Upscaling Blu-ray Player with Wi-Fi
Vizio E50-C1 50-Inch 1080p Smart LED TV
DO MORE THAN STREAM BRITISH TV SHOWS
PlayOn lets subscribers watch and record streaming videos from popular sites like Hulu on computers, TVs, tablets, and mobile devices, and skip ads, too. And services such as the quick and easy Unblock-us, as well as Avast SecureLine VPN and vyprVPN, both of which have built-in security functions to protect one's privacy, give subscribers located almost anywhere in the world the ability to access shows available in other countries.
PlayOn
Unblock-Us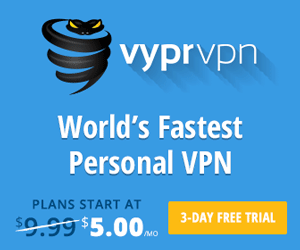 vyprVPN
Avast SecureLine VPN
GIFT CARDS
The most versatile gift for Brit TV fans is a gift card. For folks who like to shop at Amazon (and/or stream titles from Amazon Instant Video),
there's the Amazon Gift Card.
The Walmart gift card
can be used in store, online, and for the company's Vudu
VoD service. For gift cards that can be used elsewhere, consider these:
Buy iTunes $25 eCard from Walmart
Buy Visa $50 Gift Card from Walmart
Buy MasterCard $50 Gift Card from Walmart
Buy American Express $100 Gift Card from Walmart
__________________
Share this post/page.